About This Post

Britainy's tousled, flaming red hair was a perfect match for this evening's cold and windy San Francisco weather. But her fiancé Marcos was there to stoke the fires and keep things lively and fun. We started their engagement shoot at the Legion of Honor – it was after hours, but there was still plenty of inspiration for me around the property – the roman columns, the green lawn spotted with white flowers, the panoramic vistas of San Francisco… so much to see. But the stars of the show were these two lovebirds, who started out with amazing chemistry, and were molded into pure romance with my (not so subtle) direction 🙂 After exploring the Legion of Honor for 45 minutes or so, they were ready for an outfit and location change – so we headed down to Baker beach, only 5 minutes away. The marine layer was coming in, so we got some nice diffused light. We started out with the money shot with the Golden Gate Bridge in the background, and explored the beach a little from there. By now we were all pretty cold, and wrapped things up after 20 minutes or so. I absolutely loved working with Britainy and Marcos, and am really looking forward to celebrating their wedding day this September at Pema Osel Ling.

Enjoy my favorite photos below – and please feel free to leave a comment or share!

Booking Info

Interested in scheduling a GoodEye engagement shoot? Check out my engagement packages and availability before you contact me.  

About Chris (GoodEye)

If you don't think you have what it takes to look like one of the couples on this page – you're wrong! With a little coaching and a couple shots of tequila (I jest…), you can get results just like all the other "normal" non-model people you see here. I've been shooting engaged couples for quite a few years, and I absolutely love it. It's a challenge that I embrace – and let's be honest, you two will be way more cooperative than a couple of cranky toddlers – right?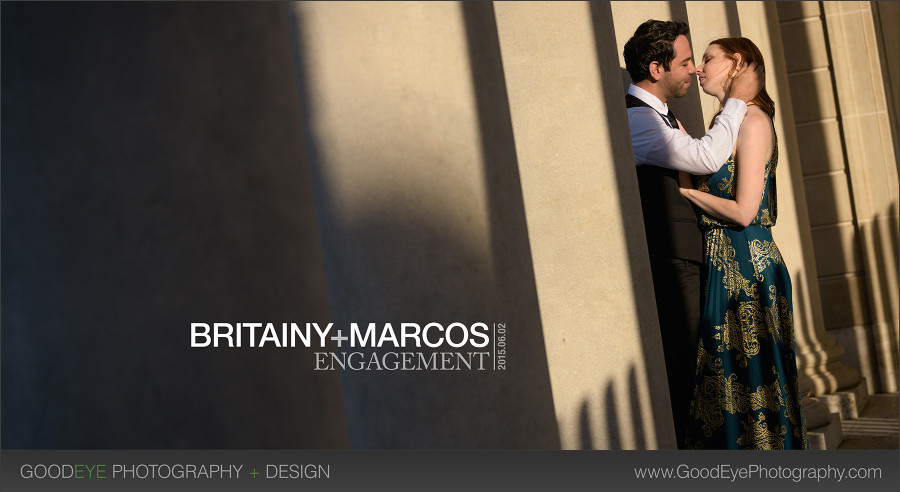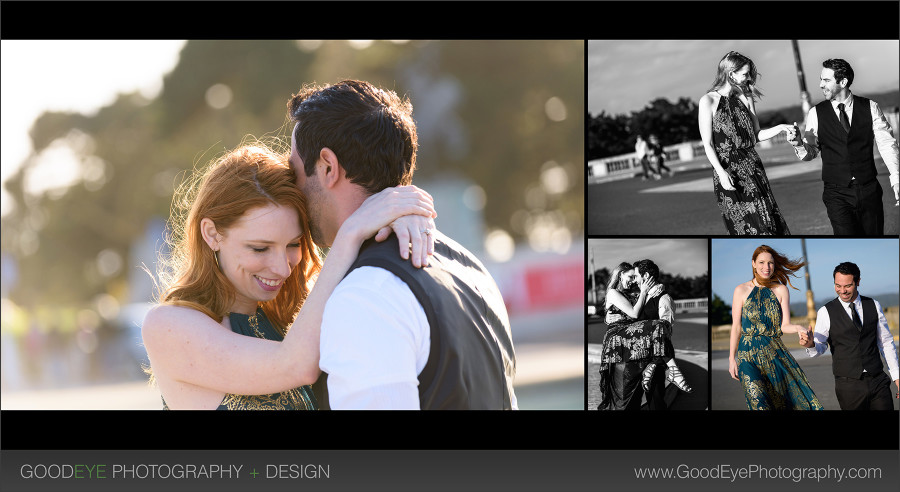 Looking for some creative engagement photos in San Francisco? Bay Area Wedding and Engagement Photographer Chris Schmauch makes you both look simply amazing! Call (831) 216-6210 or fill out this nifty contact form (for serious inquiries only). 
Recent "Engagement" Posts: