About This Post

I got an email a couple days ago from Kaela's mom, telling me her soon-t0-be-son-in-law would be proposing to his girlfriend on the Santa Cruz Boardwalk Beach today – and Brian would love for me to capture the whole thing. I'm always down for a proposal, I mean – so romantic, such a cool thing to capture, and I get to partially live out my childhood dream of being an international spy.

So I'm being a little dramatic, but it is pretty thrilling to get a dossier of what's going down, replete with mugshots of those involved, marked up satellite imagery describing where and when the targets will be, descriptions of clothing, etc.

A last-minute location (and wardrobe) change kept me on my toes, but soon enough I saw my marks casually strolling down the wharf… checking out the sea lions, meandering here and there. Some guys draw this part out, either due to nervousness or just waiting for the right moment, I don't know. Thankfully Brian steered Kaela away from the crowd almost as soon as he spotted my camera (I was made!), and the way he was searching his pocket for the ring box I knew it was going to go down quickly. I was a little unsure where to go without being obvious since we were away from everyone, but as soon as Brian got down on one knee Kaela's world shrunk down to a small bubble with just her and Brian in it, completely caught by surprise and delight and ISTHISREALLYHAPPENING? I smiled as I fired away, capturing this precious moment that I knew they'd treasure for years to come.

Finally Kaela spotted me, looking momentarily confused, then Brian and I let loose with the plans, all the people that were involved and waiting nearby to celebrate. The revelations were coming in waves, prompting more tears – it was so great! I gave them a few minutes to themselves, then after some mascara clearing I led them through a quick portrait session before sending them off to their futures together.

Enjoy my favorite photos below – and please feel free to leave a comment or share!

Booking Info

Interested in scheduling a GoodEye engagement shoot? Check out my engagement packages and availability before you contact me.  

About Chris (GoodEye)

If you don't think you have what it takes to look like one of the couples on this page – you're wrong! With a little coaching and a couple shots of tequila (I jest…), you can get results just like all the other "normal" non-model people you see here. I've been shooting engaged couples for quite a few years, and I absolutely love it. It's a challenge that I embrace – and let's be honest, you two will be way more cooperative than a couple of cranky toddlers – right?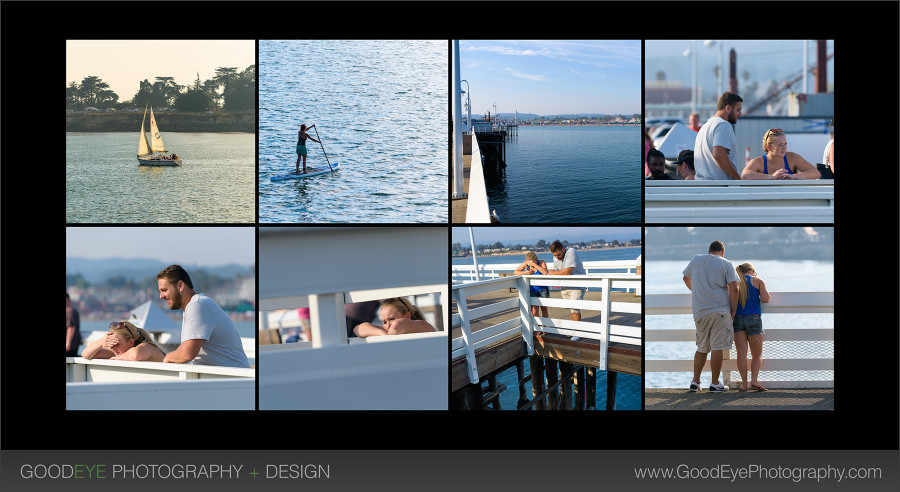 Looking for some creative proposal / engagement photos in Santa Cruz? Bay Area Wedding and Engagement Photographer Chris Schmauch makes you both look simply amazing! Call (831) 216-6210 or fill out this nifty contact form (for serious inquiries only). 
Recent "Engagement" Posts: