About This Post

Julio called me up yesterday, asking me if I could fit in a last-minute beach proposal for him and his girlfriend. I looked at my calendar, and I had the early afternoon open, so I was like – let's do this! I've shot proposals at Panther Beach before, so I had satellite imagery showing where to park, where I'd be, and where I wanted him to direct his girlfriend before getting down on one knee. Of course I never expect a guy to remember all my hints and tips; I mean, they're probably nervous as hell about popping the question (I know I was!), so there's always a fair amount of improvising on my end to make sure I get the shots I need to capture the moment. Usually it's a mad dash on my parts to be able to capture her face because he's positioned her back to me – but whatever it is, I have to say I'm almost as nervous as if it were me proposing! Some guys are quick to get the deed done, others seem to walk around and fidget, not really knowing when the right moment is upon him. Julio didn't waste too much time, and even though I had to run to reposition myself when he got down on one knee, I was able to capture the priceless moment he asked her to be his wife. I love it, so sweet. After her initial shock subsided, Yasmin noticed that I wasn't taking photos of waves – and that I was there for her, so I introduced myself to everyone and we explained how everything was completely planned out. Afterwards we spend 30 minutes or so exploring the beautiful nooks and crannies Panther Beach has to offer, capturing some great and spontaneous engagement portraits for this lovely couple. Below are a few of my favorites from their proposal / engagement, enjoy!

Booking Info

Interested in scheduling a GoodEye engagement shoot? Check out my engagement packages and availability before you contact me.  

About Chris (GoodEye)

If you don't think you have what it takes to look like one of the couples on this page – you're wrong! With a little coaching and a couple shots of tequila (I jest…), you can get results just like all the other "normal" non-model people you see here. I've been shooting engaged couples for quite a few years, and I absolutely love it. It's a challenge that I embrace – and let's be honest, you two will be way more cooperative than a couple of cranky toddlers – right?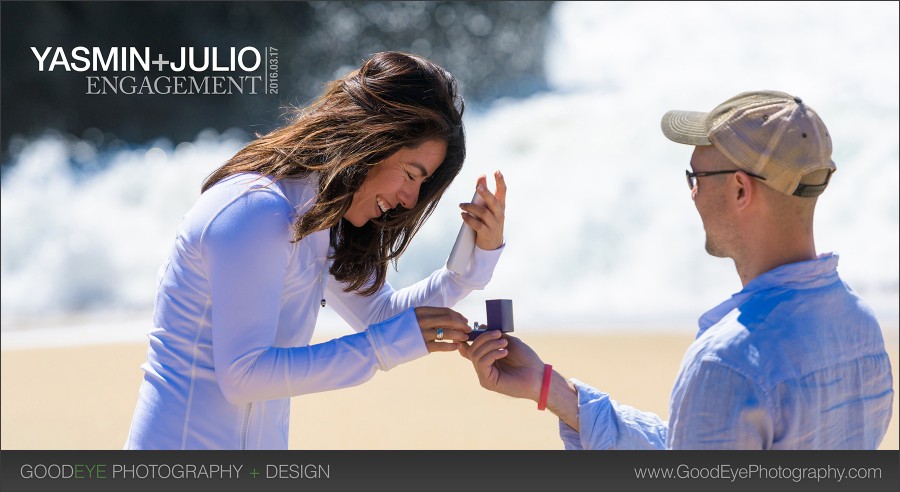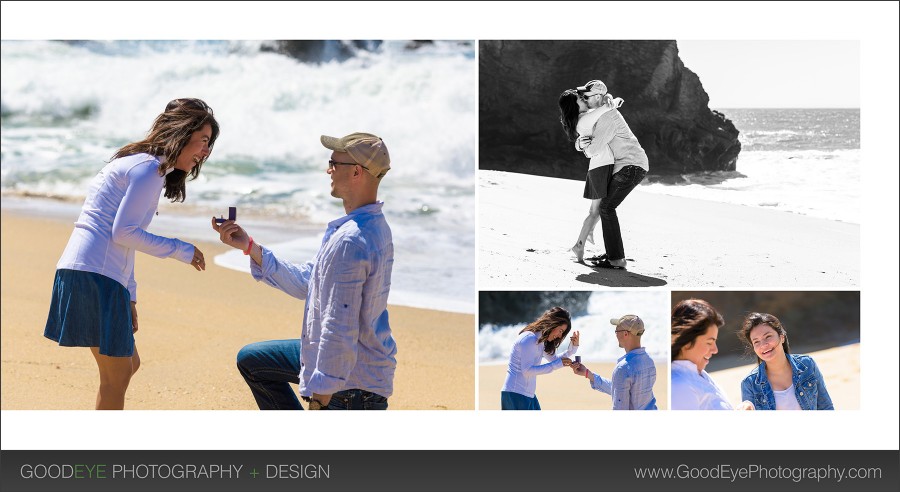 Looking for some creative proposal / engagement photos in Santa Cruz? Bay Area Wedding and Engagement Photographer Chris Schmauch makes you both look simply amazing! Call (831) 216-6210 or fill out this nifty contact form (for serious inquiries only). 
Recent "Engagement" Posts: