About This Post

Most of my engagement sessions are about 90 minutes – plenty of time to get a lot of great photos of any couple. Justin and Melody, however, got a solid three hours of shooting at two pretty epic locations in Capitola and Santa Cruz for their romantic engagement session. We started out in Capitola, beginning up the hill and exploring different environments on our way down – railroad tracks, random driveways, Soquel Creek, the bridge, Venetian Village, and of course – the beach and wharf are always the ultimate destination. They are a fun, easygoing couple the fit naturally together and have that kind of chemistry that make my job easy. We shared lots of laughs, capturing tons of great candid moments as well as artfully crafted posed shots that are ultimately candid in feeling.

After wrappng up @ Capitola, we headed across town to Natural Bridges State Beach in Santa Cruz. Being musicians, Melody and Justin brought out their string instruments for an improvised street-side performance, attracting appreciative passers-by while I captured the moment. This couple has some serious instrumental skills, I can only imagine the musical prodigies they'll produce someday! Putting away the expensive hardware and changing into different outfits, we continued onto phase two for the engagement session.

I always like to start at the rear entrance to Natural Bridges on Delaware Ave., taking advantage of the lowering sun leaving those fields glowing gold. There's a couple pathways you can take to the beach, and I took them north to capture every last ray of the setting sun in the interesting and unpredictable ways it filtered through the trees. As we finally made our way onto the beach, the sky was aglow in hues of lavender and pink, perfectly ending a long, but energetic and romantic engagement session with this couple.

Enjoy my favorite photos below – and please feel free to leave a comment or share!

Booking Info

Interested in scheduling a GoodEye engagement shoot? Check out my engagement packages and availability before you contact me.  

About Chris (GoodEye)

If you don't think you have what it takes to look like one of the couples on this page – you're wrong! With a little coaching and a couple shots of tequila (I jest…), you can get results just like all the other "normal" non-model people you see here. I've been shooting engaged couples for quite a few years, and I absolutely love it. It's a challenge that I embrace – and let's be honest, you two will be way more cooperative than a couple of cranky toddlers – right?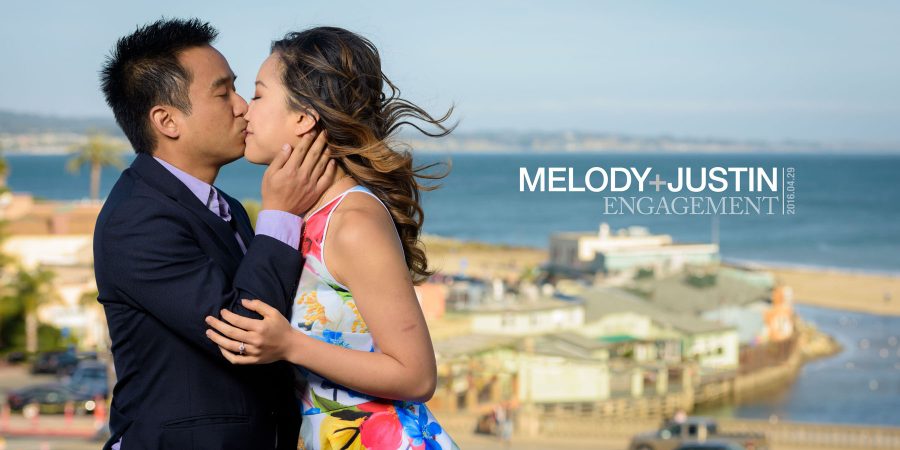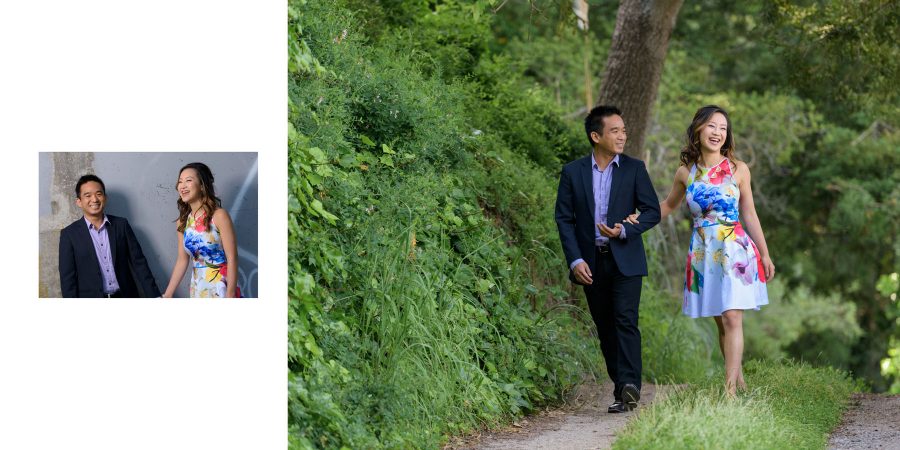 Looking for some creative engagement photos in Capitola or Santa Cruz? Bay Area Wedding and Engagement Photographer Chris Schmauch makes you both look simply amazing! Call (831) 216-6210 or fill out this nifty contact form (for serious inquiries only). 
Recent "Engagement" Posts: