About This Post

Today's shoot with Astha and Chris went mostly as planned – as I was driving up to San Francisco I noticed the marine layer was really coming in from the coast, and was relieved when I parked at Palace of Fine Arts and was greeted with sunshine and blue skies. I met up with this lovely couple and we immediately got to exploring the property, making our way around the lake and capturing some amazing views of the columns and some really fun, genuine moments with the couple. After an hour or so the marine layer started aggressively blocking out the sun – and even though we planned on hitting up Baker Beach for some Golden Gate Bridge shots, it was quickly becoming obvious the dense fog was going to obscure any views from the beach. We went anyway, only to confirm our suspicions; but I'm grateful for the light we got at Palace and the productive time I got to spend with Chris and Astha before their wedding in a few weeks. Enjoy some of my favorites below, view all the photos here.

Booking Info

Interested in scheduling a GoodEye engagement shoot? Check out my engagement packages and availability before you contact me.  

About Chris (GoodEye)

If you don't think you have what it takes to look like one of the couples on this page – you're wrong! With a little coaching and a couple shots of tequila (I jest…), you can get results just like all the other "normal" non-model people you see here. I've been shooting engaged couples for quite a few years, and I absolutely love it. It's a challenge that I embrace – and let's be honest, you two will be way more cooperative than a couple of cranky toddlers – right?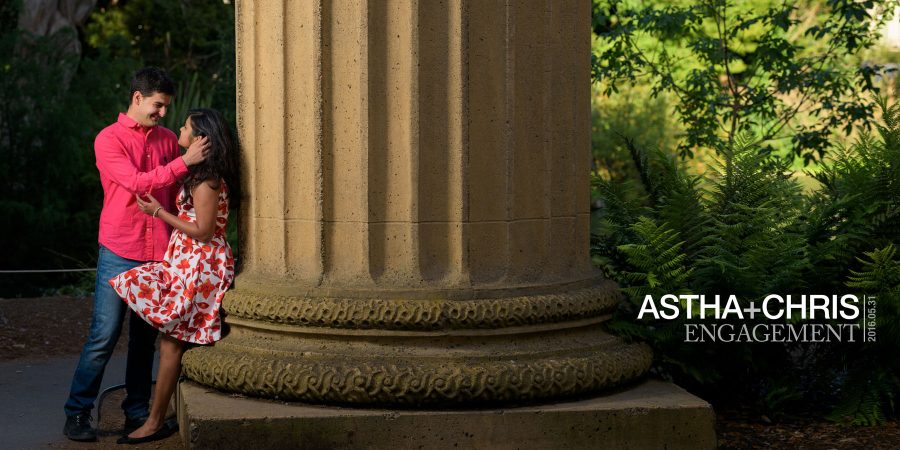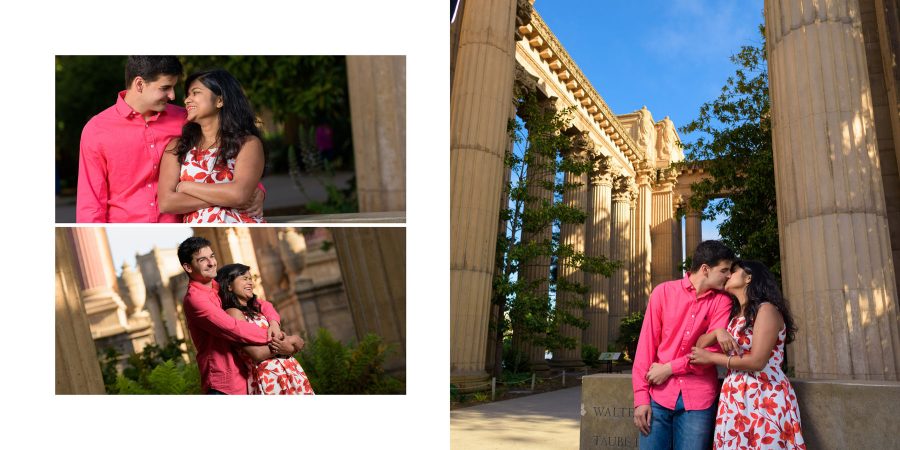 Looking for some creative engagement photos in San Francisco? Bay Area Wedding and Engagement Photographer Chris Schmauch makes you both look simply amazing! Call (831) 216-6210 or fill out this nifty contact form (for serious inquiries only). 
Recent "Engagement" Posts: