I met with Executive Chef Matt Mermod at Kaama Lounge, which is slated to open in the next couple of weeks at 385 S. Winchester Blvd., near Santana Row in San Jose. We wanted to do something a little different from the norm with the food shots – somehow make them more dynamic with action – pouring, shaking, splashing, sprinkling – whatever made sense!
The Setup
For this shoot, I opted out of my usual studio strobes in lieu of my Foursquare softbox powered by four nikon SB-800 speedlites, and another gridded sb-600 as off-axis fill where needed. The speedlites are ideal for high-speed photography, which I needed to capture the motion in these shots. Most were around 1/800 sec @ F7.1 or so. Studio strobes max out at 1/250th sec sync, and I was concerned that this just wasn't enough for our needs.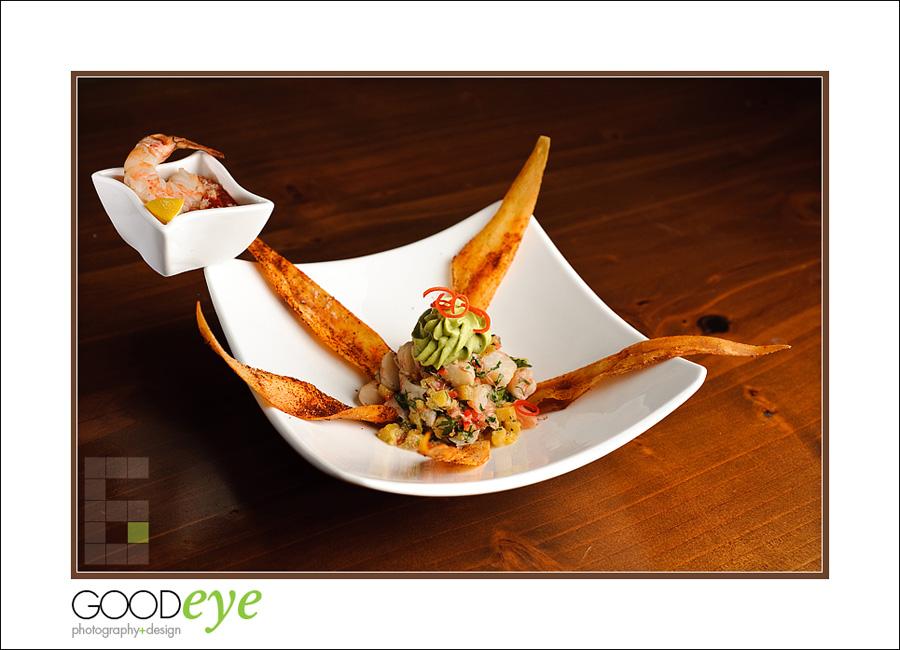 The shrimp is doing a little balancing act magic here. Any ideas how I did this?


I had Chef Matt and Sous Chef Megan pouring glaze and sprinkling pistachios over this delicious lamb dish.


Shaving fresh chocolate over these lovely little treats…
Slideshow
Here's a slideshow of my favorite photos from the shoot. All the photos can be seen here.
[slidepress gallery='kaama-lounge-food-action']