With only three days before their Highlands Inn wedding, I met up with Noel and Marin for a quick engagement photography session in Felton. We started at Covered Bridge Park – I just love the tall, barn-ey feel of this miniature wooden palace. After half an hour or so there we drove over to Henry Cowell State Park to finish off the session in the expansive fields and tree-lined roadway. Very romantic and fun!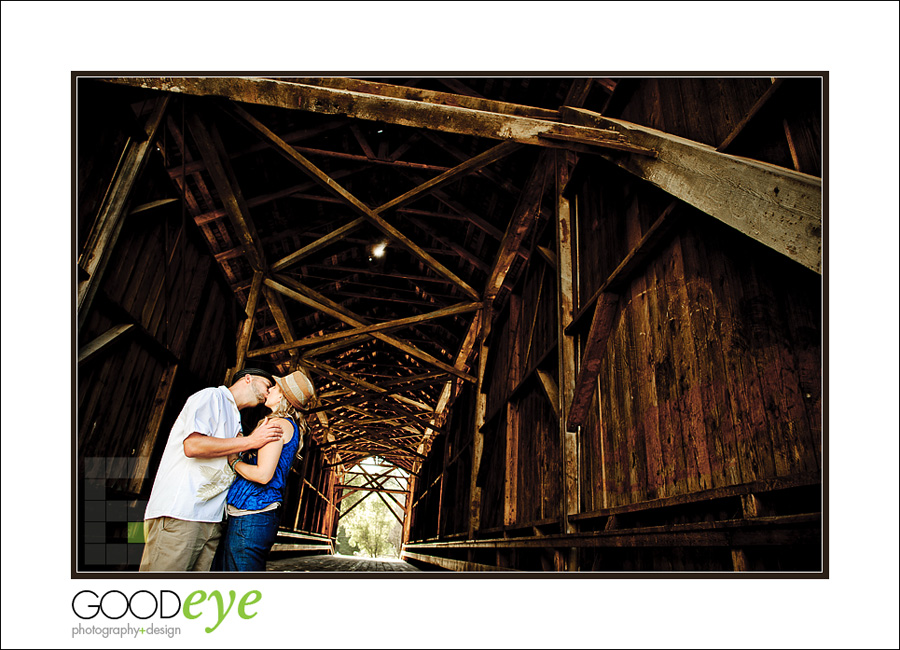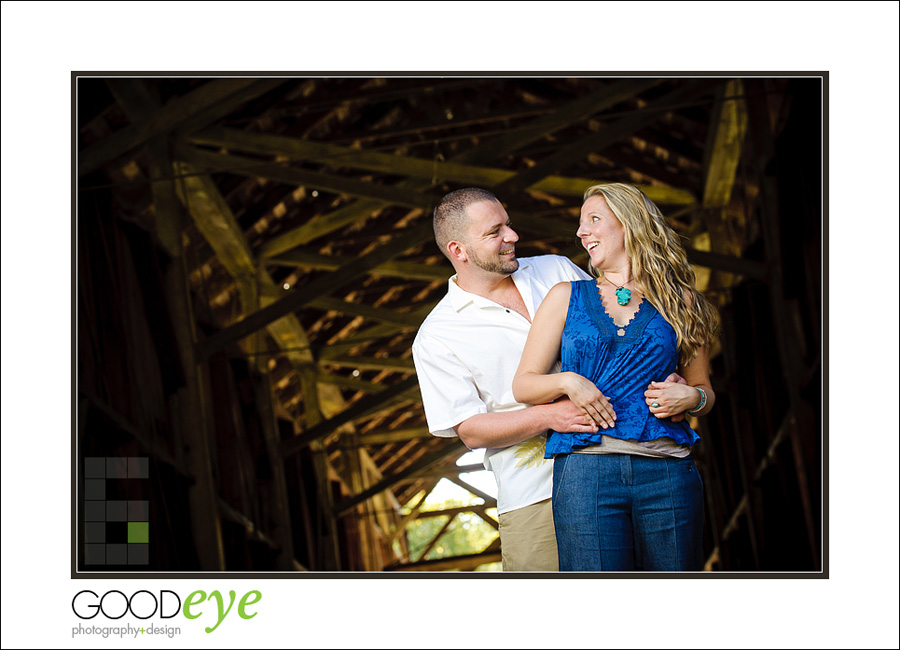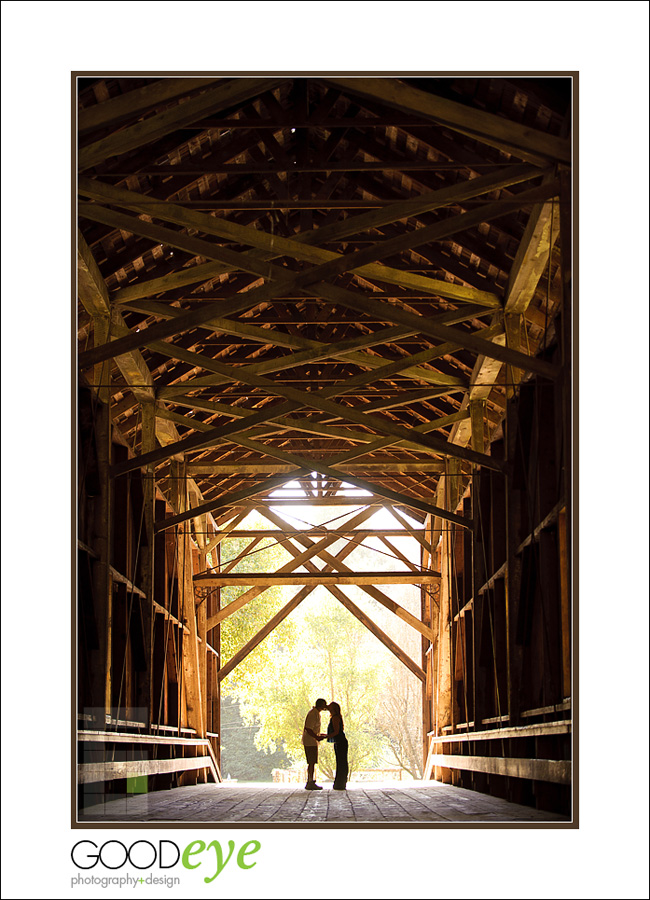 Are you looking for engagement photos like this?
Felton / Bay Area Wedding Photographer Chris Schmauch will make you look like a model!
Call (831) 216-6210 for serious inquiries only.
If you haven't already, feel free to review our portfolio site, browse past weddings, check our romantic engagement sessions, follow our business on Facebook (like us while you're at it!), or read our awesome Yelp reviews.