Shooting in the forest is challenging; it's dark of course, and then there's those pesky forest creatures – the slimy bananslugs are always a terror, and then there's that braying donkey that sounds like an irate forest ogre. It can be wet and slippery, making for muddy and slippery trail conditions. But when you have a cool couple like Greg and Jamie (and positive attitudes of course), magical things can happen. I enjoyed my time with these guys – they make great subjects and I'm really looking forward to capturing them again – in bridal getup of course! Check out some of my favorite photos below, there's about 100 more to see at www.GoodEyePhotography.com.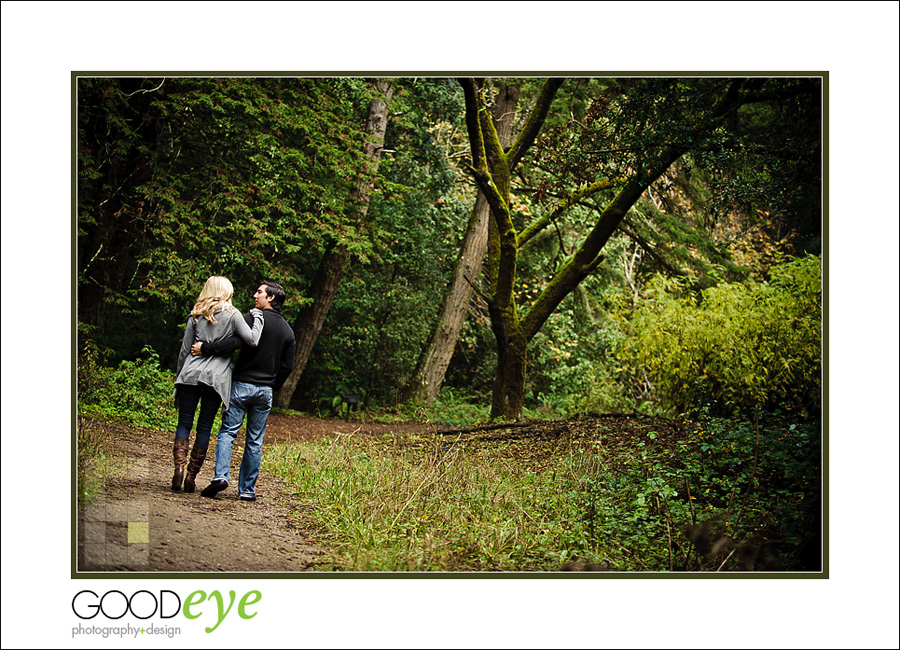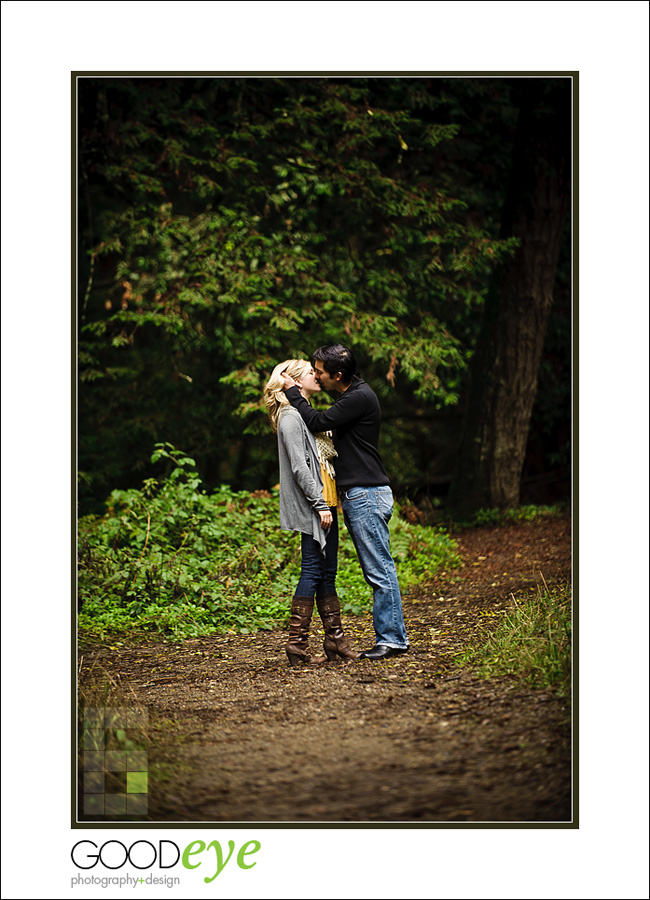 Are you looking for engagement photos in the forest?
Aptos / Bay Area Wedding Photographer Chris Schmauch will make you look like a model!
Call (831) 216-6210 for serious inquiries only.
If you haven't already, feel free to review our portfolio site, browse past weddings, check our romantic engagement sessions, follow our business on Facebook (like us while you're at it!), or read our awesome Yelp reviews.