If you've ever been to Uvas Canyon County Park, you know just how far off the beaten path it is. While technically in Morgan Hill, it's at least 40 minutes from that town. But man it is totally worth the drive! I met Lilly and Chris at the state park on the first sunny day after days of rain, and the forest was just exploding with lushness (is that even a word?). Lilly's footwear epitomized fashion over practicality, but it gave her lots of excuses to hitch a ride on Chris' back. Luckily we hiked up steep hills, across wet rocks and around enthusiastic waterfalls without getting drenched or turning any ankles.
Although Lilly is petite and Chris is taller than average, they really fit together well and were not at all awkward to pose. I had fun getting creative with some of the shots to give Lilly a little more physical dominance than she's probably used to. Shooting in forests can often be challenging, but I bring lots of heavy equipment with me to make sure the lighting is perfect no matter what. At the end of our engagement session when I was shooting closeups of the engagement ring, I turned Chris into my lighting assistant and Lilly into a videographer – how cool are these guys? Looking forward to their wedding in a few months, but here's a few of my favorites of them so far (all pics are here):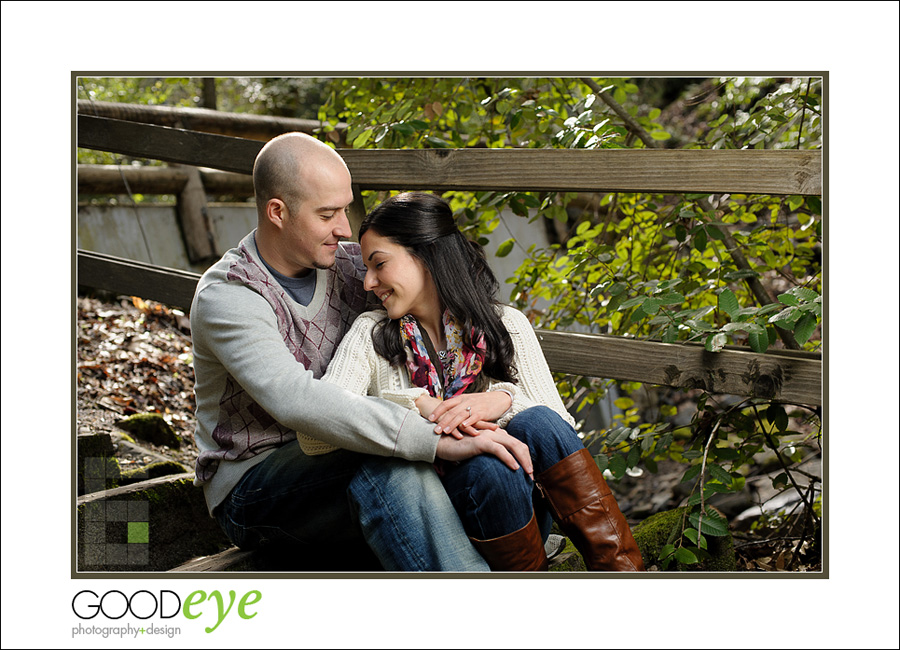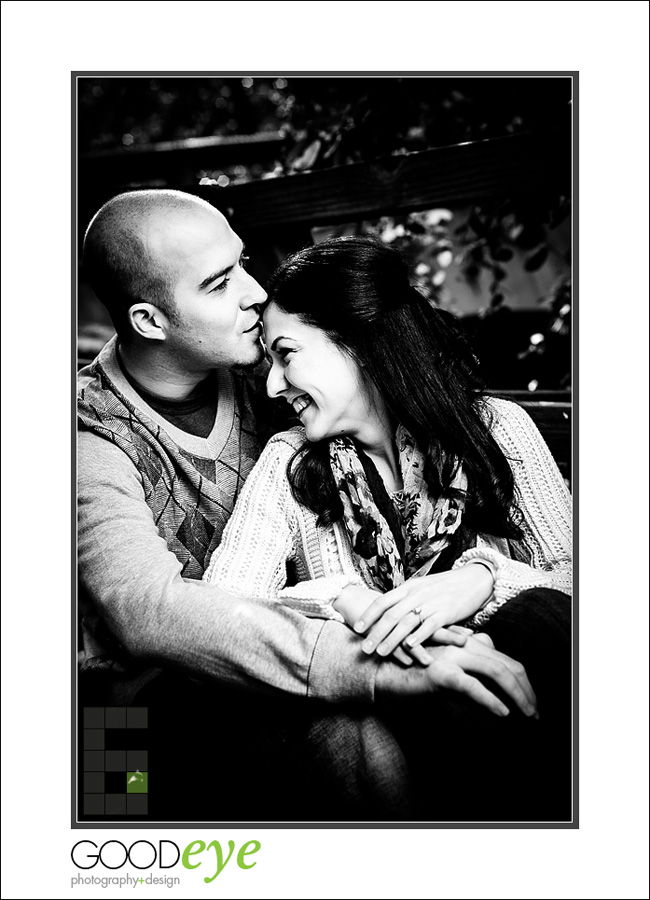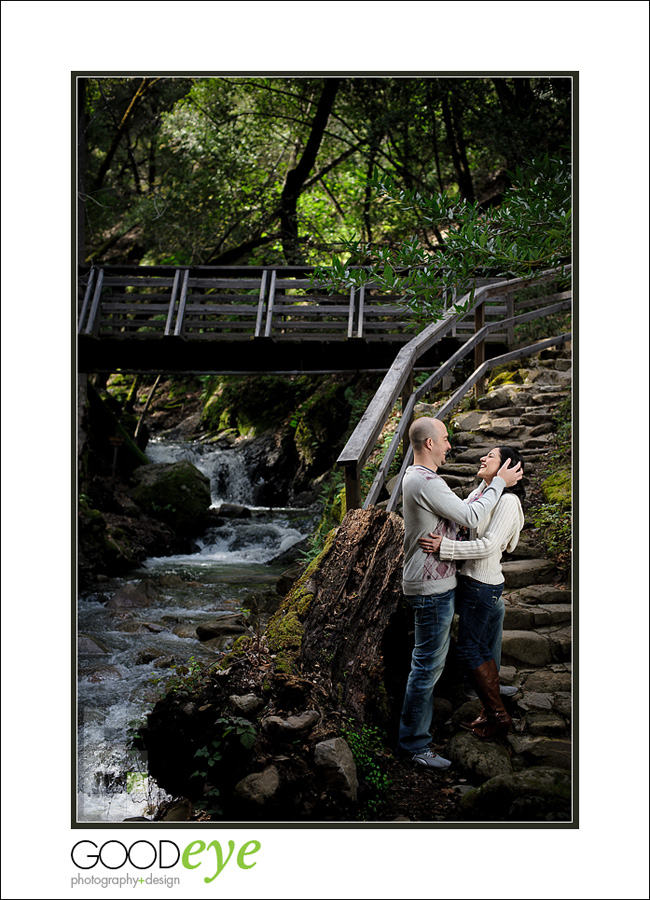 Looking for engagement photographers in Morgan Hill?
San Francisco / Bay Area Wedding Photographer Chris Schmauch loves to capture your love for each other!
Call (831) 216-6210 for serious inquiries only.
If you haven't already, feel free to review our portfolio site, browse past weddings, check our romantic engagement sessions, follow our business on Facebook (like us while you're at it!), or read our awesome Yelp reviews.