I'd only met Jessie and Evan over a Skype conversation back in December, so it was cool to get a real face to face with them for their engagement shoot at Nisene Marks in Aptos. They both work in education over in Oakland, and both possess that great balance of wisdom and wit that must help in their daily interactions with the snarky high schoolers. My favorite part of the shoot while walking around the forest that beautiful day was when they whipped out the superhero shirts. Don't get me wrong, I love shooting couples cuddling and kissing, but it's even better when you can capture their true personality behind the curtains. The fact that Evan used to be a professional wrestler added the perfect sprinkling of irony to the overall experience. I hope you enjoy the photos, here are a few of my favorites. You can check out more at www.GoodEyePhotography.com.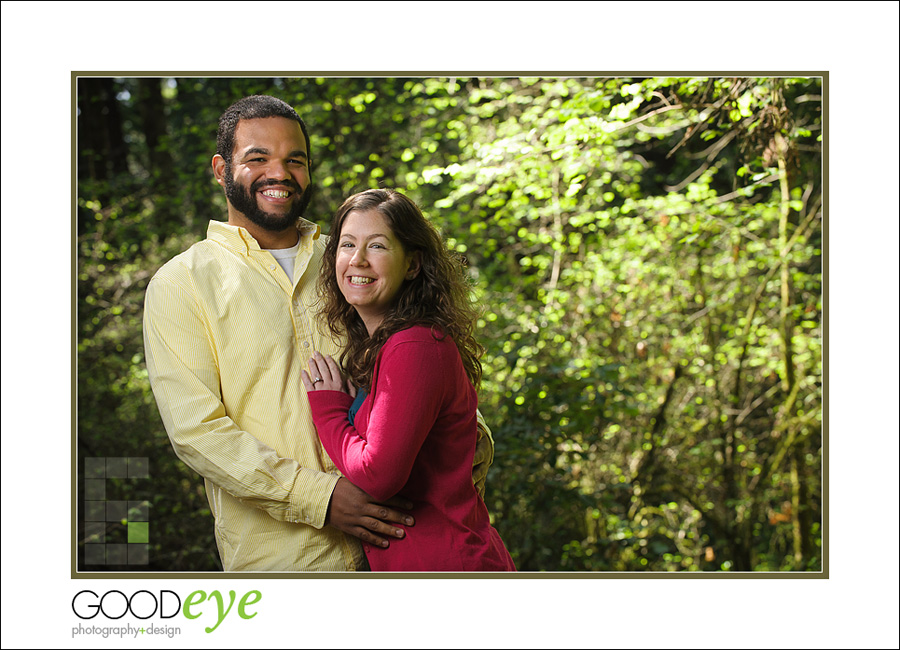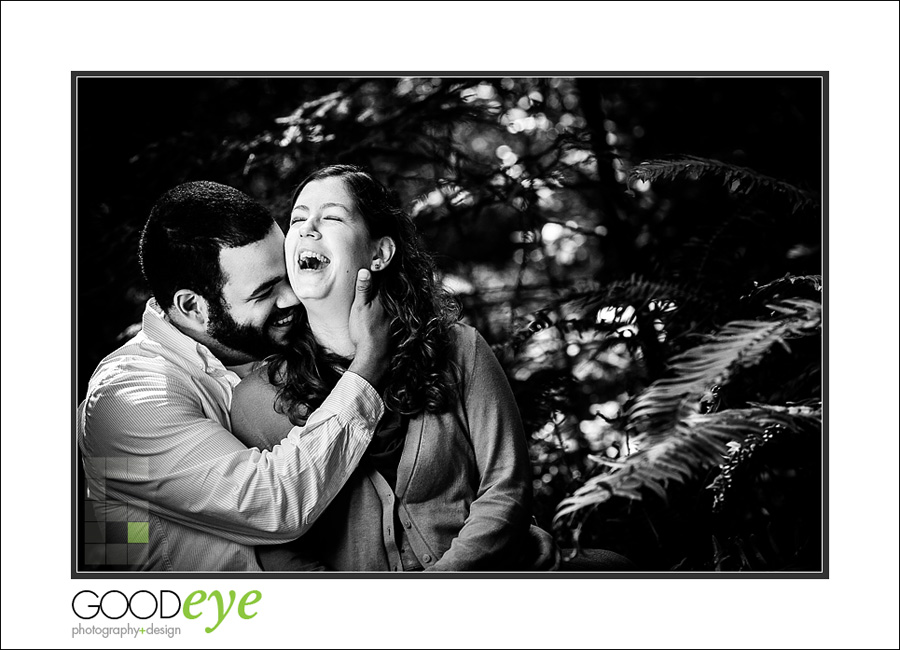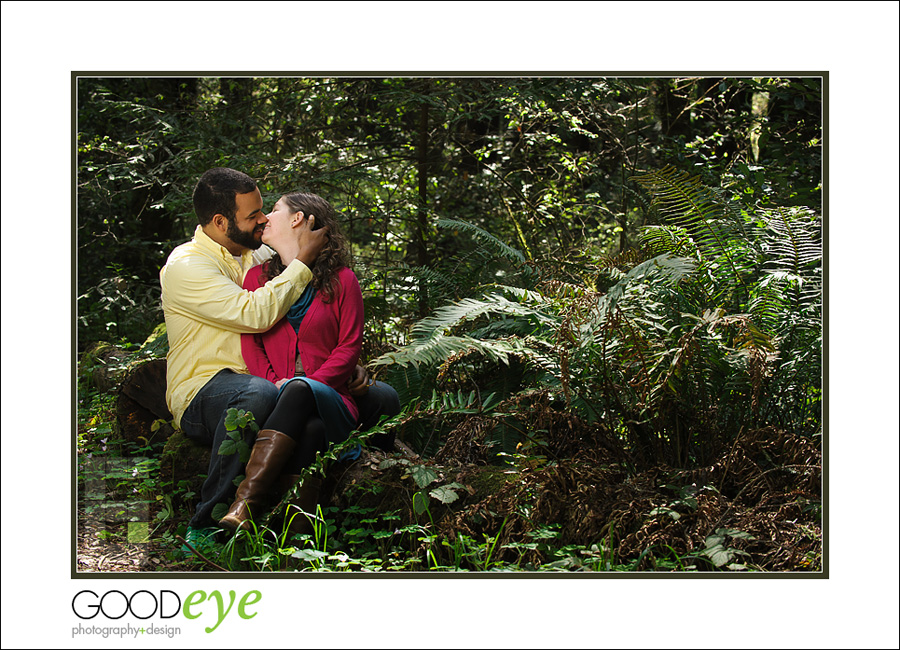 Looking for engagement photographers in Aptos, California?
San Francisco / Bay Area Wedding Photographer Chris Schmauch would love to shoot your engagement session!
Call (831) 216-6210 for serious inquiries only.
If you haven't already, feel free to review our portfolio site, browse past weddings, check our romantic engagement sessions, follow our business on Facebook (like us while you're at it!), or read our awesome Yelp reviews.