This is the second engagement session I've had at Vasona park that involved motorcycles in some way another – must be all that open space that just begs for large props! Ryan is a self-professed gearhead, and was happy to see my roll up in my modified mustang – it helps when us guys speak the same language. I really enjoyed getting to know Rachel and her fiance over the next two hours and three outfit changes. Vasona is a huge place, and is always changing with the seasons. The one thing that's constant, though, is all the birds (and their crap). We had to be careful where we stepped and sat – especially me since I only brought the one outfit 🙂
Enjoy my favorites from their engagement session below, there's more to see at www.GoodEyePhotography.com if you're one of the moms reading this and need to see *every* picture!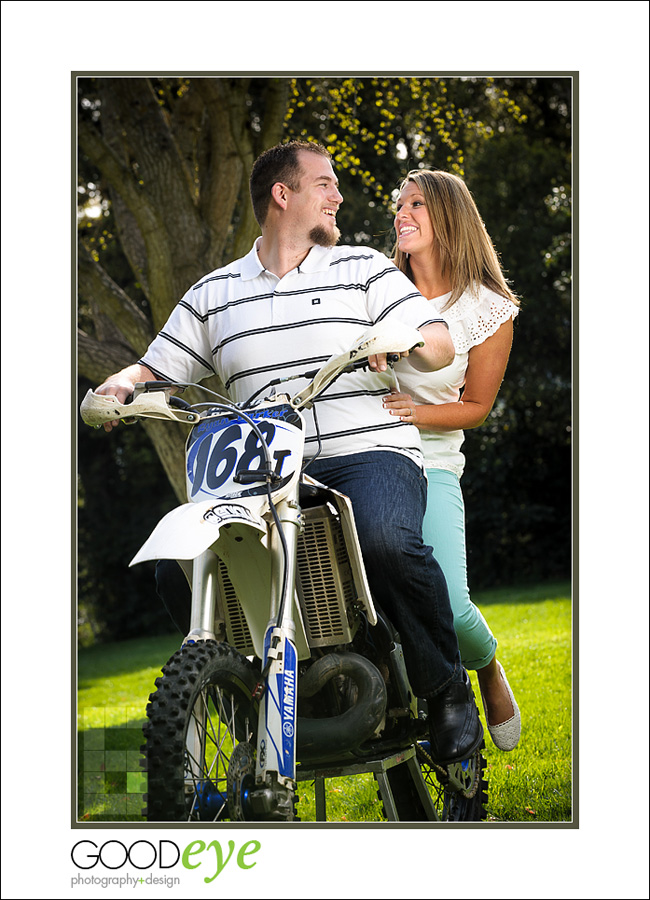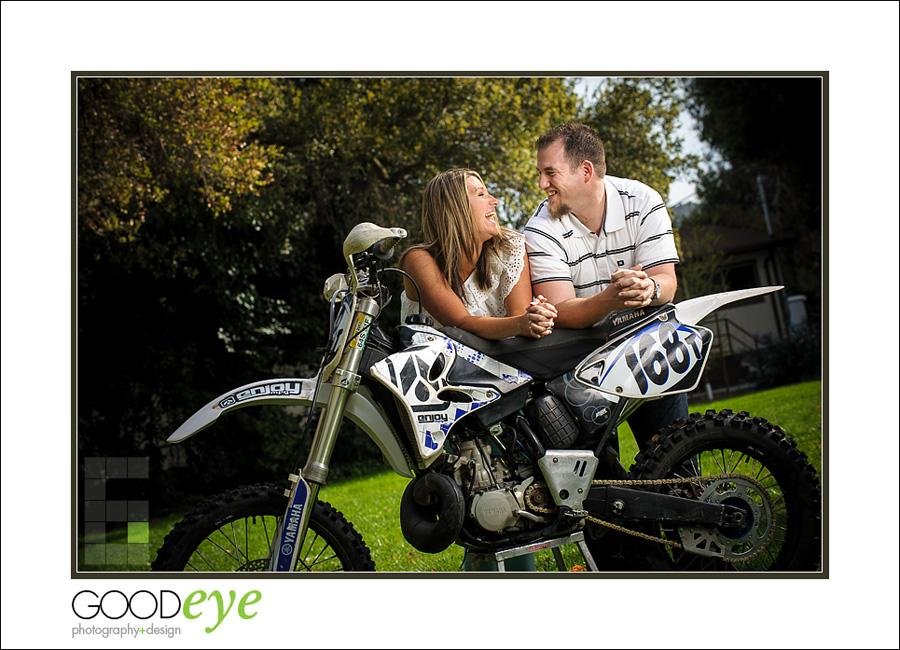 Looking for engagement photographers in Los Gatos?
San Francisco / Bay Area Wedding Photographer Chris Schmauch would love to shoot your engagement session!
Call (831) 216-6210 for serious inquiries only.
If you haven't already, feel free to review our portfolio site, browse past weddings, check our romantic engagement sessions, follow our business on Facebook (like us while you're at it!), or read our awesome Yelp reviews.