Man I just *love* engagement sessions! Each one is different, and I never have a preconceived idea of how each is going to play out. It simply evolves from the subtle feedback I get as I start to work with a couple. One thing is pretty consistent, though – they are almost always romantic, fun, and sexy. The ironic thing is that most couples, including Tony and Danielle, explain to me how they aren't that comfortable in front of the camera – well you fooled me! You guys did a great job, took directions well and even improvised which is so great! Our first location for the engagement shoot was Covered Bridge Park in Felton; I've shot here several times before, but with suggestions from Danielle we got some sweet shots I wouldn't have even considered – like the ones of the two of them looking at each other from different windows. After an hour or so at the park, we drove about 15 minutes to Loch Lomond, which is a man-made lake that, when you pull up to it, feels like you're up in Tahoe, and definitely not the Santa Cruz mountains. I'm definitely going to have to revisit this location! Below are some of my favorite photos from the e-session, if you'd like to see all 127 edited photos, please visit www.GoodEyePhotography.com.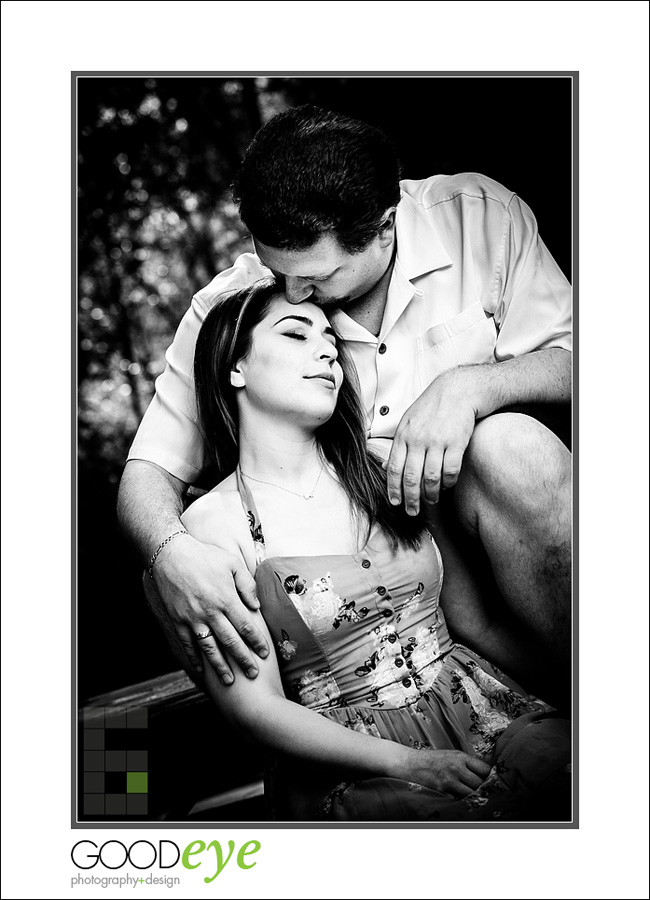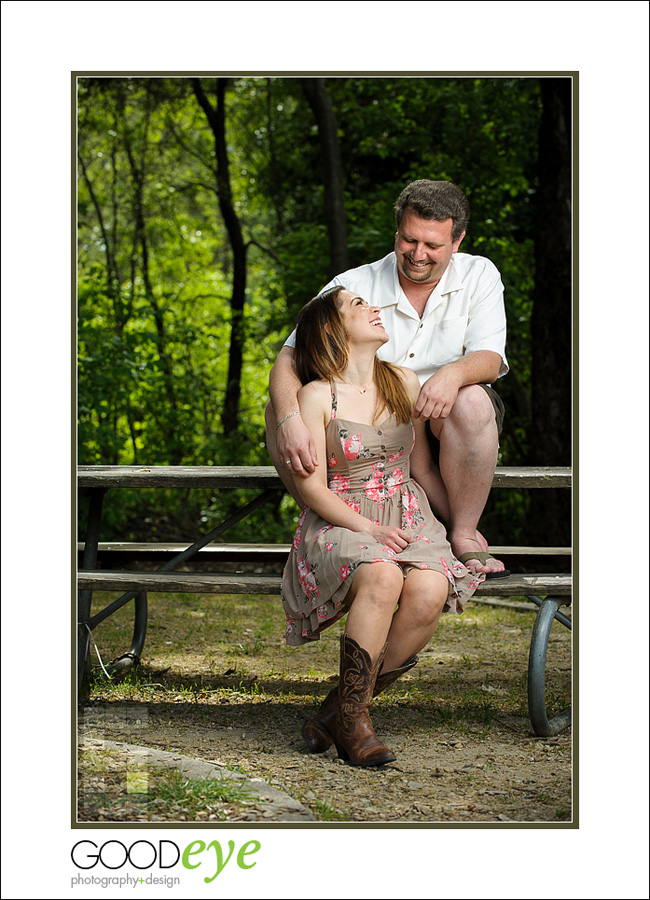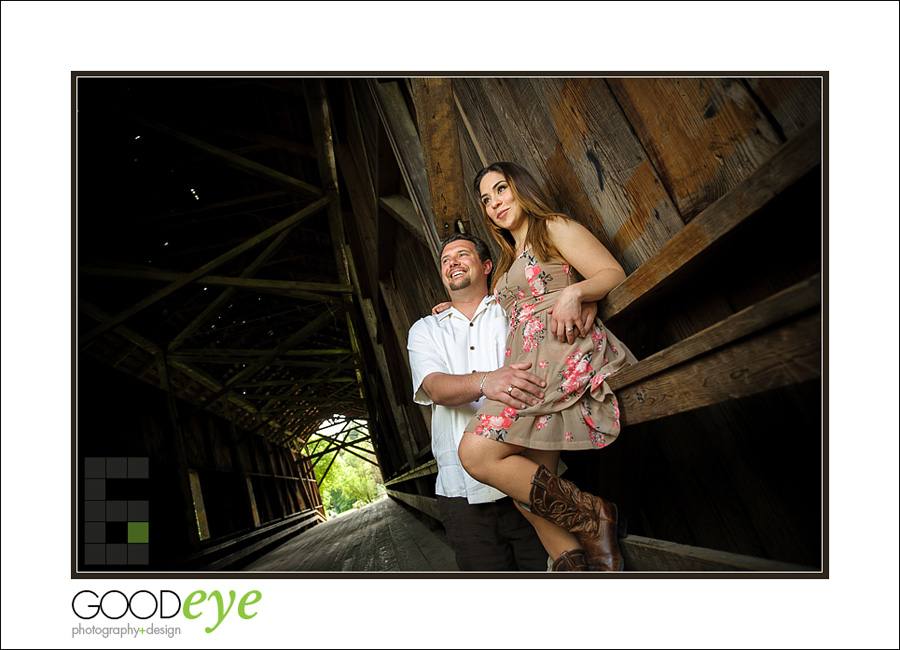 Looking for engagement photographers in Felton, California?
San Francisco / Bay Area Wedding Photographer Chris Schmauch would love to shoot your engagement session!
Call (831) 216-6210 for serious inquiries only.
If you haven't already, feel free to review our portfolio site, browse past weddings, check our romantic engagement sessions, follow our business on Facebook (like us while you're at it!), or read our awesome Yelp reviews.