Any engagement shoot (heck, any shoot) that ends with beer and pizza with a nice couple is a WIN+ in my book. Rebekah and Anthony were kind enough to treat me to such after their e-session, so I suppose they enjoyed themselves during our time together. Long-time Fremont-area residents (they can trace their Fremont lineage back to the 1800s I think), they decided on exploring the Niles Blvd. section of Fremont for their session. It's probably the oldest part of the town, backed up against the hills and having a forgotten, nostalgic feel to it. Half the stores sell antiques (you must check out the MANtiques store if you visit), and there's an "El Camino Real Bar" that is in fact no where near El Camino Real… There's also a (somewhat creepy) plethora of Charlie Chapman memorabilia, but we restrained ourselves from including ol' Charlie in our pictures (but couldn't resist the Dog Do's storefront for obvious reasons).
Anthony photographs architecture professionally and Rebekah has an artistic flair, so they are both attracted to the old brick buildings, the train depot, and the variety of textures and colors and ambiance to be found in the neighborhood. Since I'd never been there, I was seeing it with a fresh eye, a challenge I'm always down to accept 🙂 Here's my favorite photos from the session, there's more to see at www.GoodEyePhotography.com.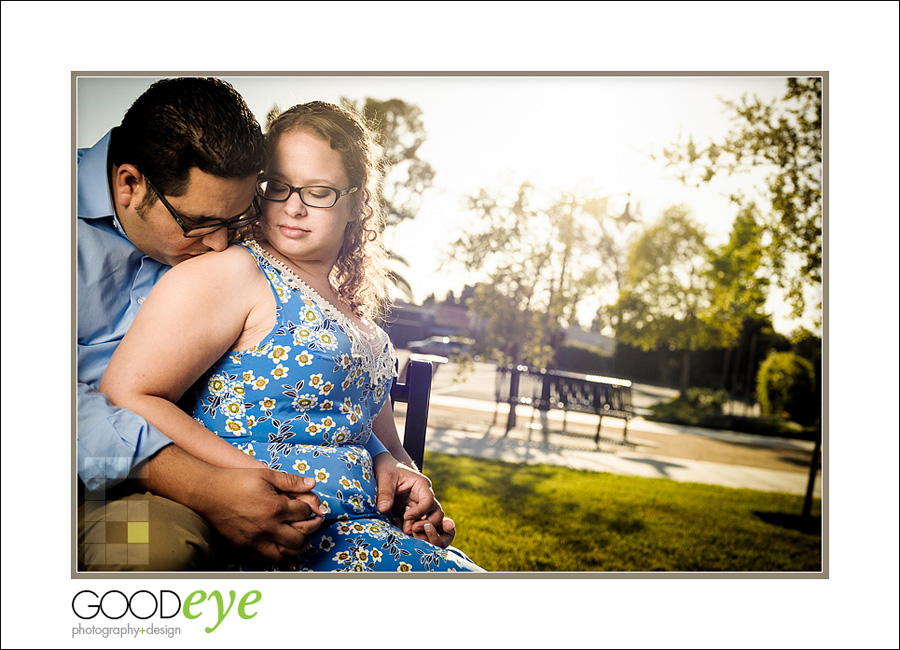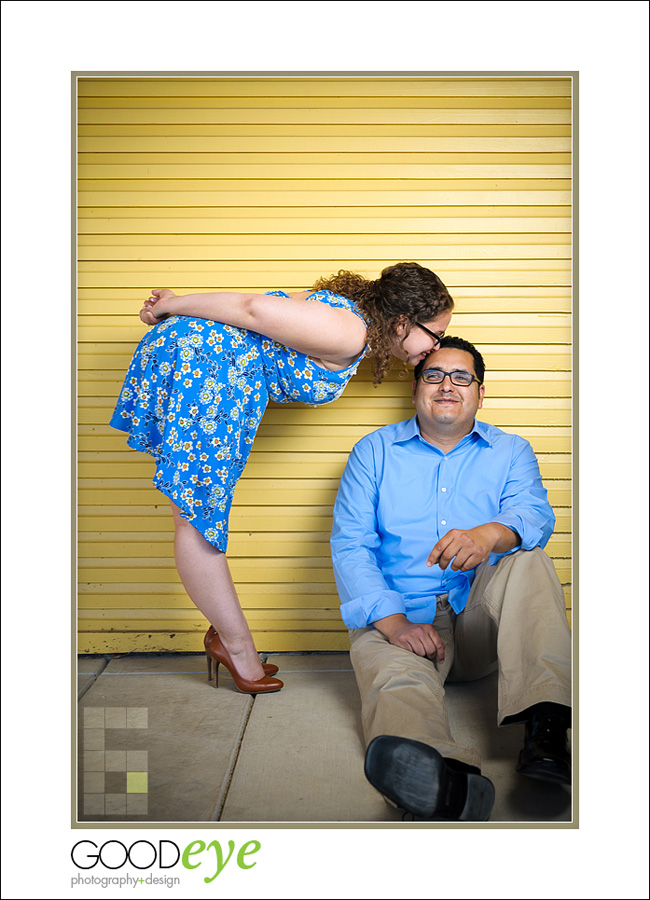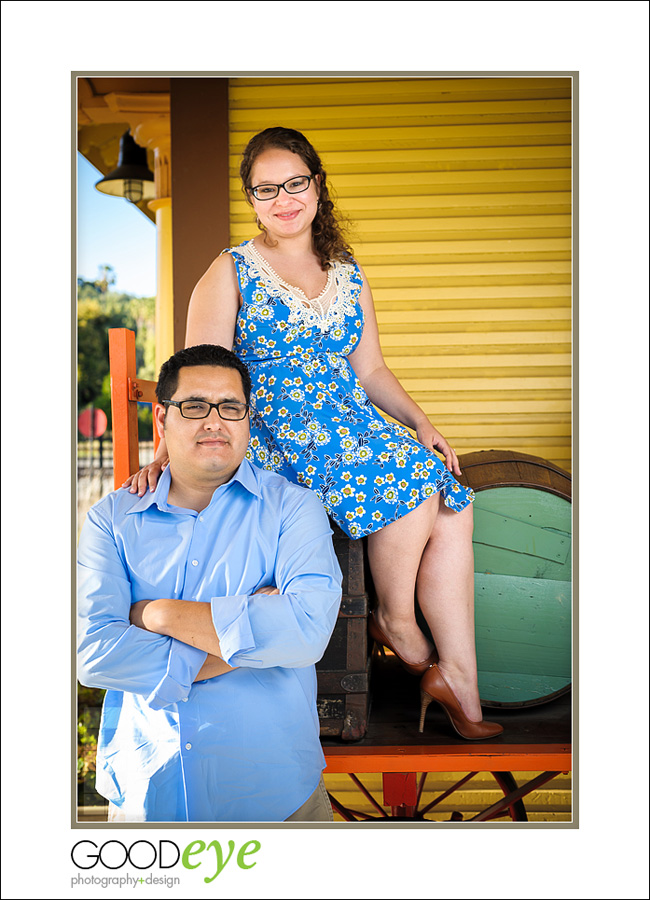 Looking for engagement photographers in Fremont, California?
San Francisco / Bay Area Wedding Photographer Chris Schmauch would love to shoot your engagement session!
Call (831) 216-6210 for serious inquiries only.
If you haven't already, feel free to review our portfolio site, browse past weddings, check our romantic engagement sessions, follow our business on Facebook (like us while you're at it!), or read our awesome Yelp reviews.