Even Google Maps has a tough time finding Central Park in Santa Clara – my iPhone kept insisting I must drive to New York City if I wanted to meet Valerie and Mark for their engagement session! Luckily we all found our way there – even if we did start on opposite sides of this expansive city park. A fun, playful couple should get engagement photos at a playground, and that's just what we did. We had to kick off a couple kids, but it was for a good cause (…kidding park moms, we didn't harrass your adorable offspring).
There's a slight height difference between Mark and Valerie, so I busted out all the tricks I could think of to give V the height advantage – or at least downplay it. I'm really happy with the end result, feel free to check out my favorites below – or view the entire session at www.GoodEyePhotography.com.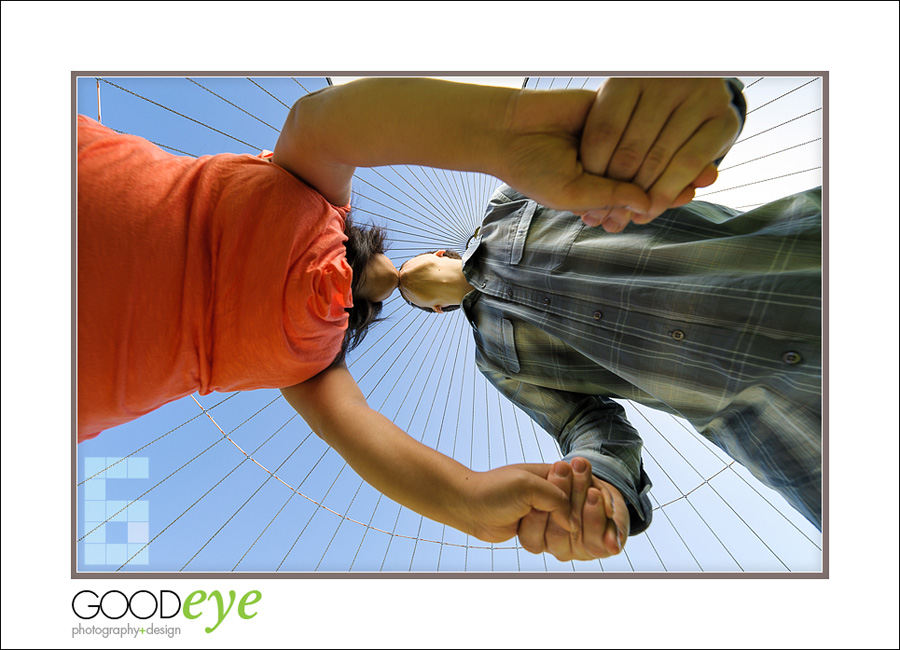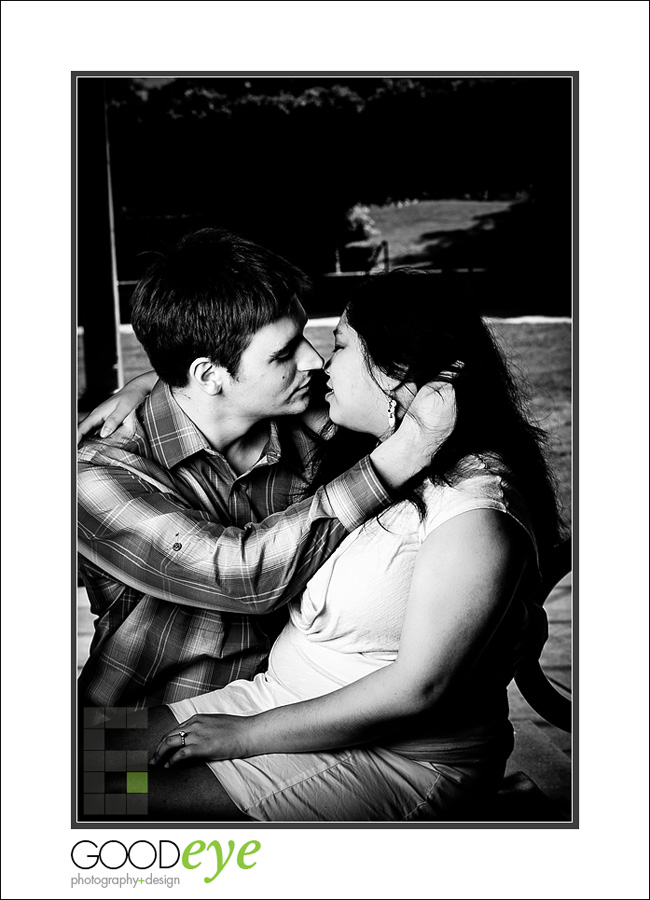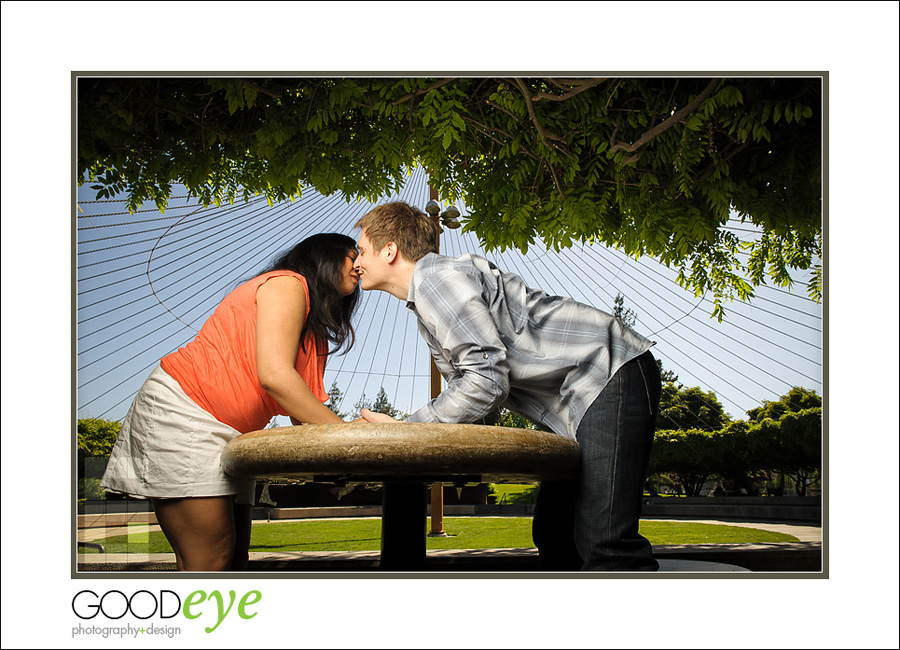 Looking for engagement photographers in Santa Clara, California?
San Francisco / Bay Area Wedding Photographer Chris Schmauch would love to shoot your engagement session!
Call (831) 216-6210 for serious inquiries only.
If you haven't already, feel free to review our portfolio site, browse past weddings, check our romantic engagement sessions, follow our business on Facebook (like us while you're at it!), or read our awesome Yelp reviews.