I've known Astra for over a decade, so I was really excited when she'd told me she got engaged to this awesome guy named Steve. He makes her so happy, you can just see it in their eyes when they look at each other. Of course they've got some serious chemistry going on, which I fully capitalized on during our engagement shoot at Panther Beach near Santa Cruz. I love this location for its unique red rocks, natural bridge, tunnel and of course the relative privacy as it's not really on the map. Many locals don't even know about this gem of a beach (shhh!).
Astra and Steve brought their kids along to integrate in some of their photos – and by kids I mean cute little dogs. We had so much fun practicing dips, dancing, and different intimate poses. We stayed til after the sun went down and enjoyed the beautiful afterglow of the evening. I edited over 200 photos from this shoot (see www.GoodEyePhotography.com), but I posted my favorite 30-something photos below. Enjoy and comment!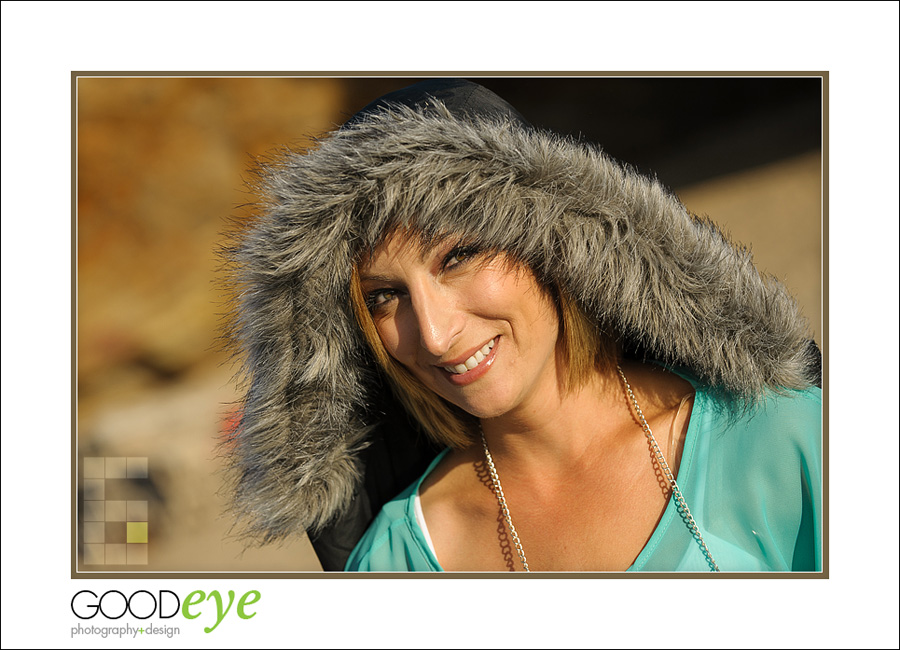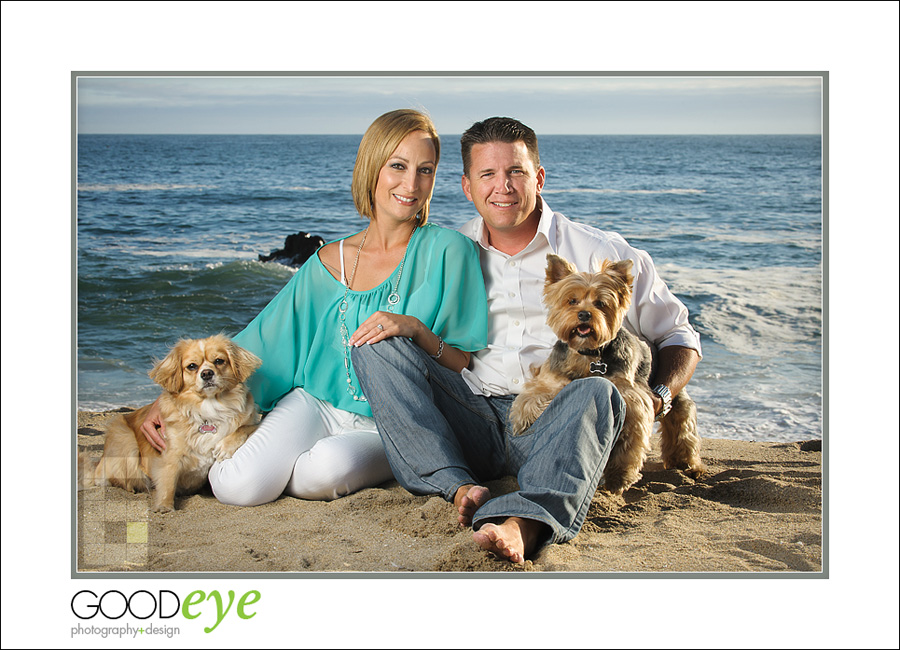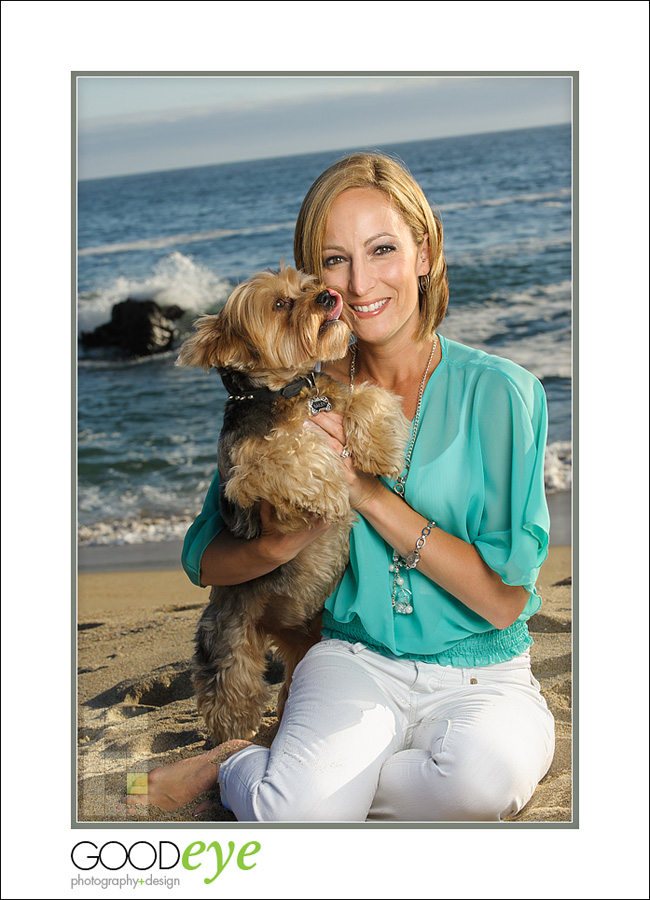 Looking for some creative engagement photos in Santa Cruz, California? San Francisco / Bay Area Wedding and Engagement Photographer Chris Schmauch makes you both look simply amazing! Call (831) 216-6210 or fill out this nifty contact form (for serious inquiries only). 
Recent "Engagement" Posts: