You know it's a small wedding when you, the photographer, are an official witness on the paperwork. Yup, it was just me, Barry, Katrina and their friend to officiate. We met at Henry Cowell park in Felton knowing we wanted to hold the ceremony somewhere along the redwood loop trail. After walking around for 15 minutes we found the perfect spot. I set up Katrina's little point and shoot on my tripod to take video (for her mom), and we started the brief ceremony. There was a "Boo Yah" in there somewhere, which seemed totally appropriate (and funny!). After the knot was tied, we explored a little around the creek and railroad bridge for some romantic portraits of the two of them. They are a sweet couple, and I wish them the best in Ireland, where they live now. Enjoy my favorite photos from this romantic forest elopement below.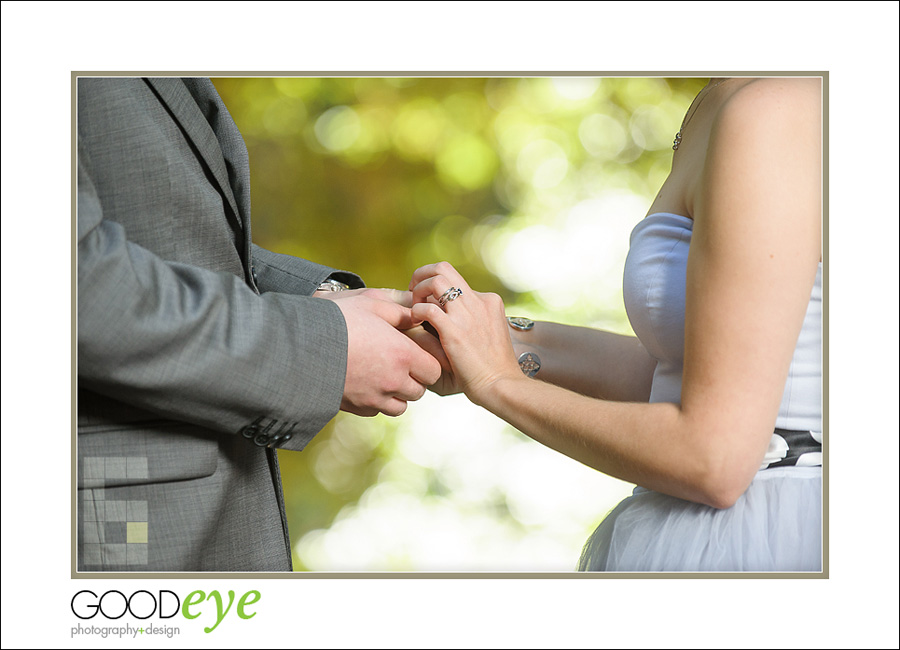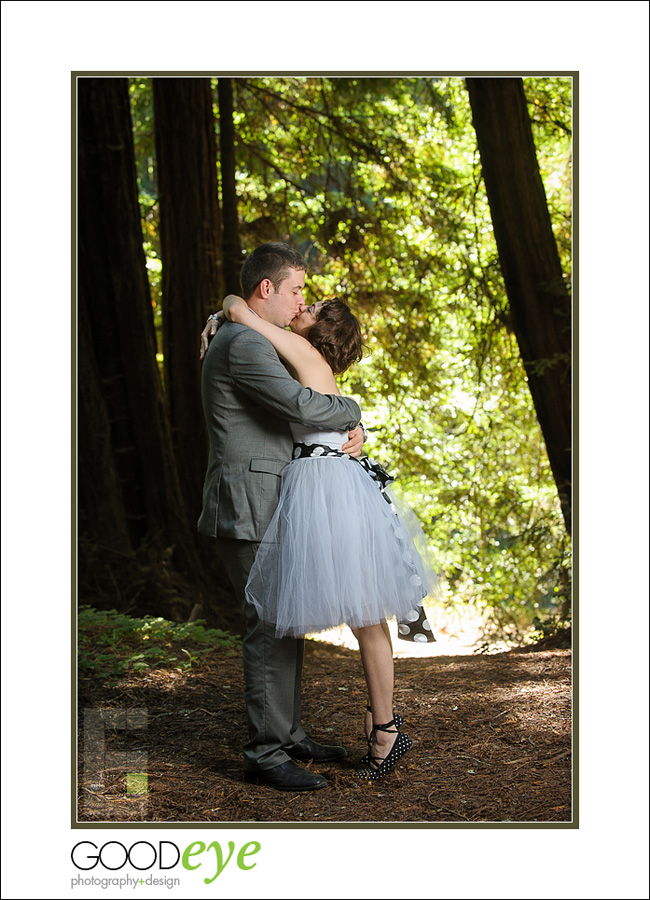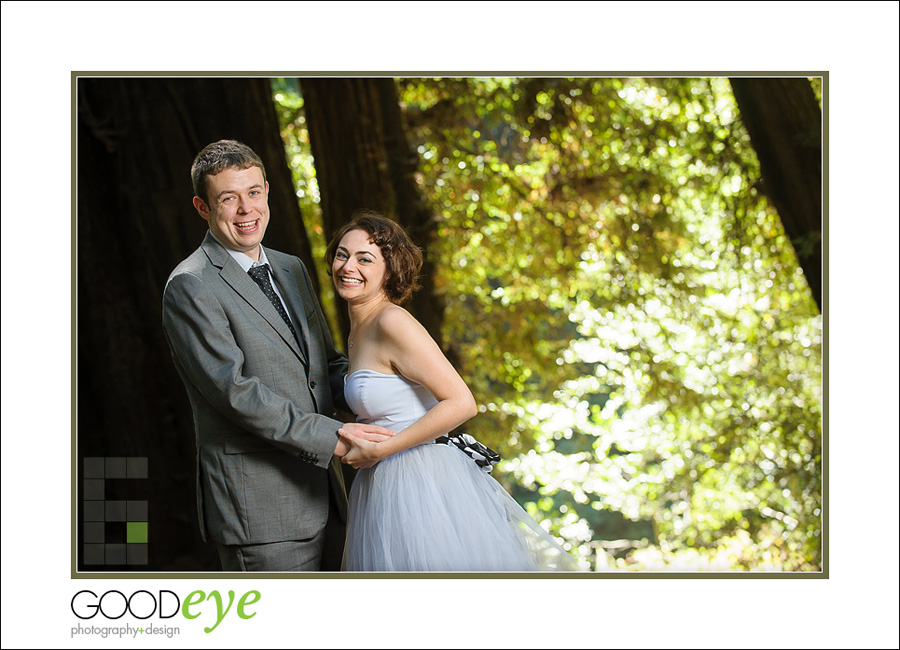 Planning a romantic elopement ceremony in the Santa Cruz area?
Bay Area Destination Wedding Photographer Chris Schmauch wants to shoot your big day! (831) 216-6210
If you haven't already, feel free to review our portfolio site, browse past weddings, check our romantic engagement sessions, follow our business on Facebook (like us while you're at it!), or read our awesome Yelp reviews.