Janet hired me to get some modeling / portrait photos of her in a couple settings in downtown Santa Cruz. The intent was to update her modeling portfolio, and we went with a stock photography-style approach with candid photos of Janet – working on her laptop, using her smartphone, etc. She's absolutely stunning, so it was hard to take a bad picture during out one-hour session. Here's some of my favorites, go to www.GoodEyePhotography.com to view all of them!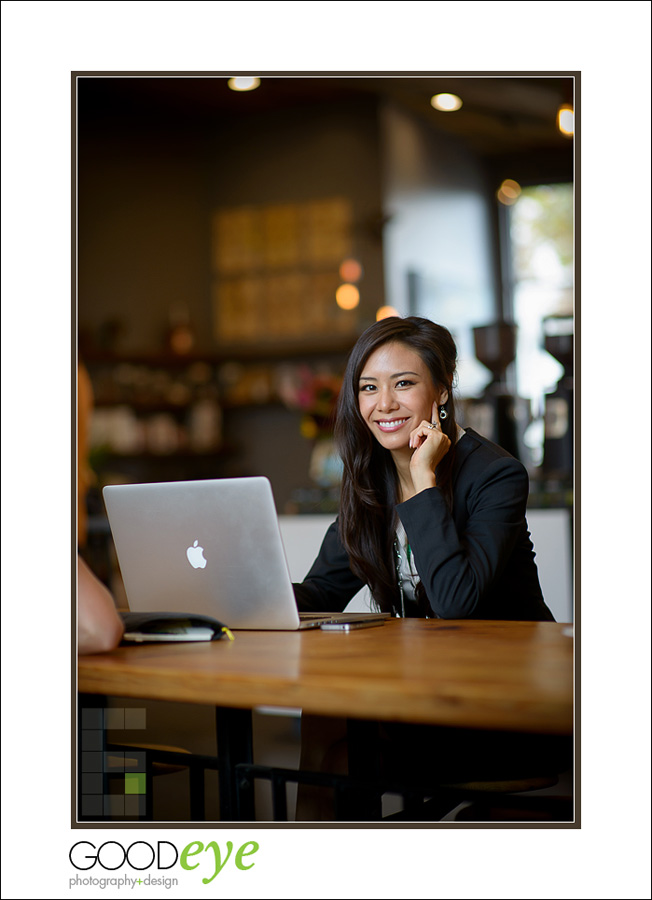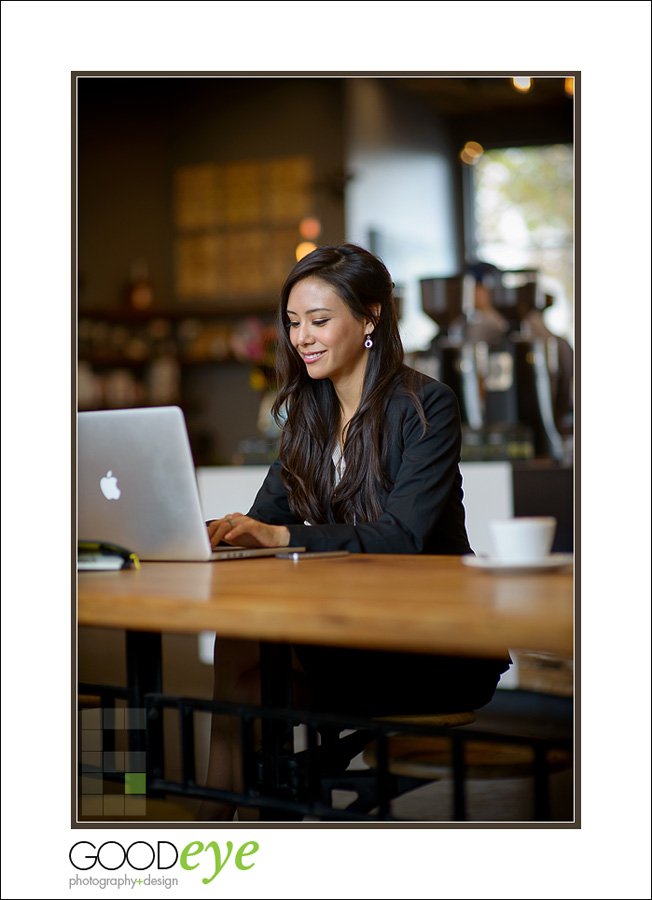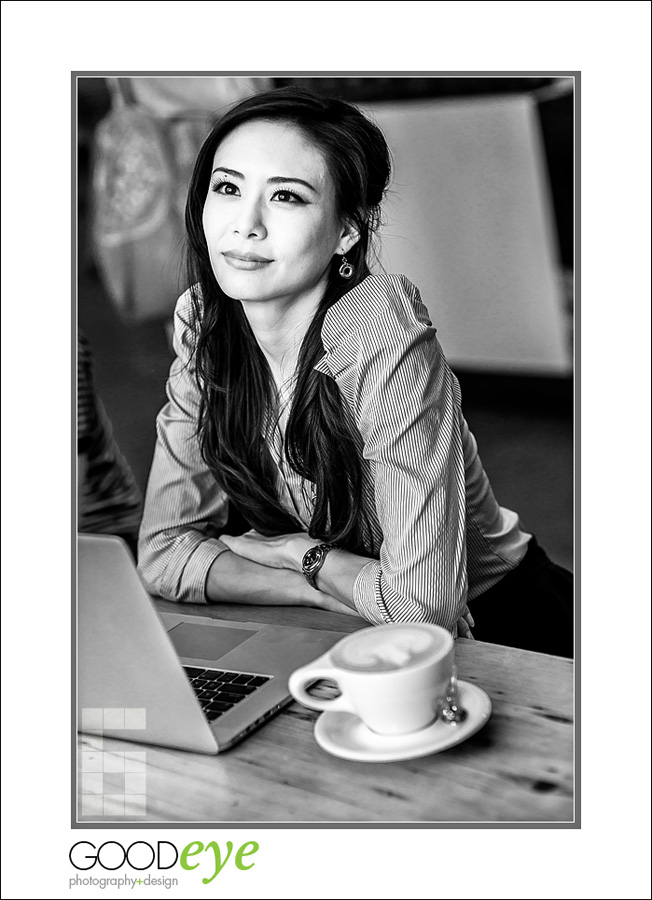 Looking for an on-location business headshot photographer in Santa Cruz?
Bay Area Portrait Photographer Chris Schmauch makes sure you look your best!
Call (831) 216-6210 for serious inquiries only.
If you haven't already, feel free to review our portfolio site, browse past portrait sessions, follow our business on Facebook (like us while you're at it!), or read our awesome Yelp reviews.