It was cold. It was windy. It was freakin' gorgeous. And my couple of the day? Handsome and stunning. The less-than-ideal weather meant less looky-loos at Fitzgerald Marine Reserve, so we pretty much had this Moss Beach location all to ourselves for Tania and Michael's engagement photography session. This is one of the few locations I know of that the forest butts up against the beach. In this case, the forest is on a bluff overlooking the beach, and it's populated by the most hauntingly beautiful trees I've ever seen. There's a man-made break between the tall, pole-like grove of trees on the ocean side, and the reaching, finger-like trees that seem to stretch across the path to get to the other side. And at this time of year, the sun sets right down this path, creating the most amazing light show through the forest. It's like E.T. landing over the hill, the beams of golden yellow light piercing the bare tree branches, making them look like skeletal fingers seeking out light. This was only my second time visiting this location, but we couldn't have planned it better. These guys were such good sports, I honestly don't know how Tania was bearing the chill in that little white dress, but she rocked it along with her boots to full effect. Can't wait to see what she comes up with on her wedding day, I just know I'll love photographing them both! Enjoy my favorite photos from the e-session below, more to see at www.GoodEyePhotography.com.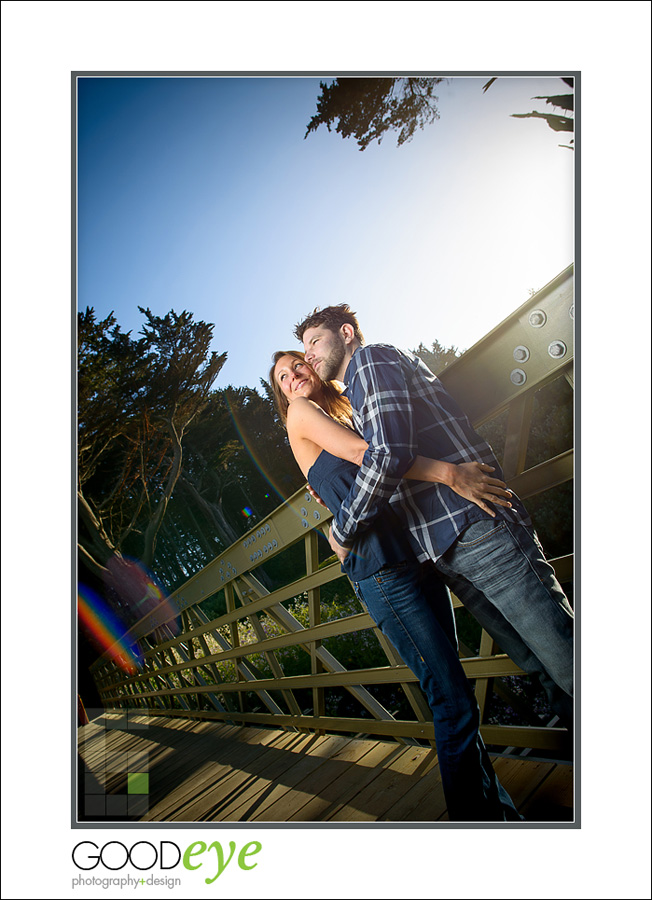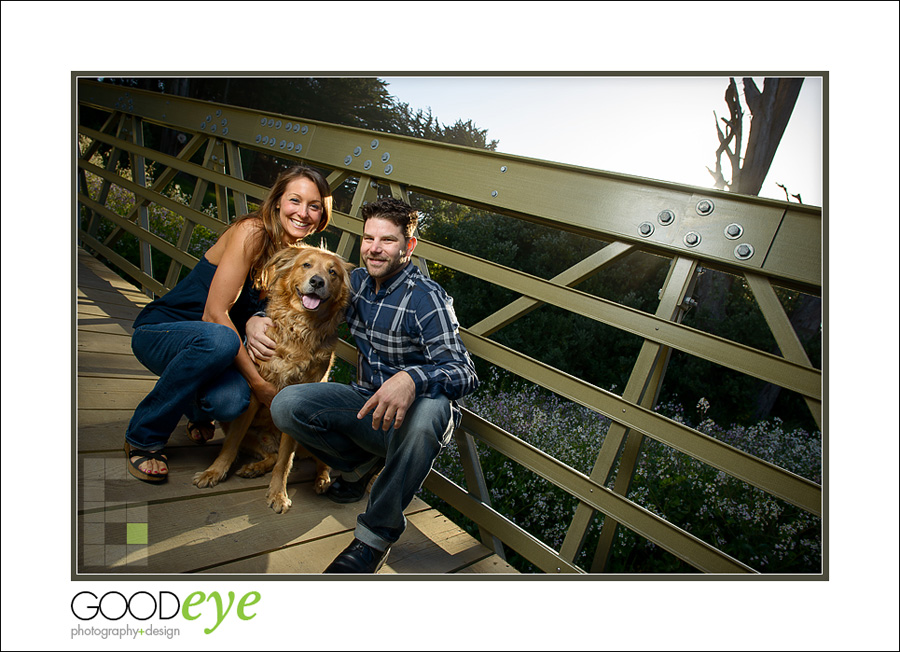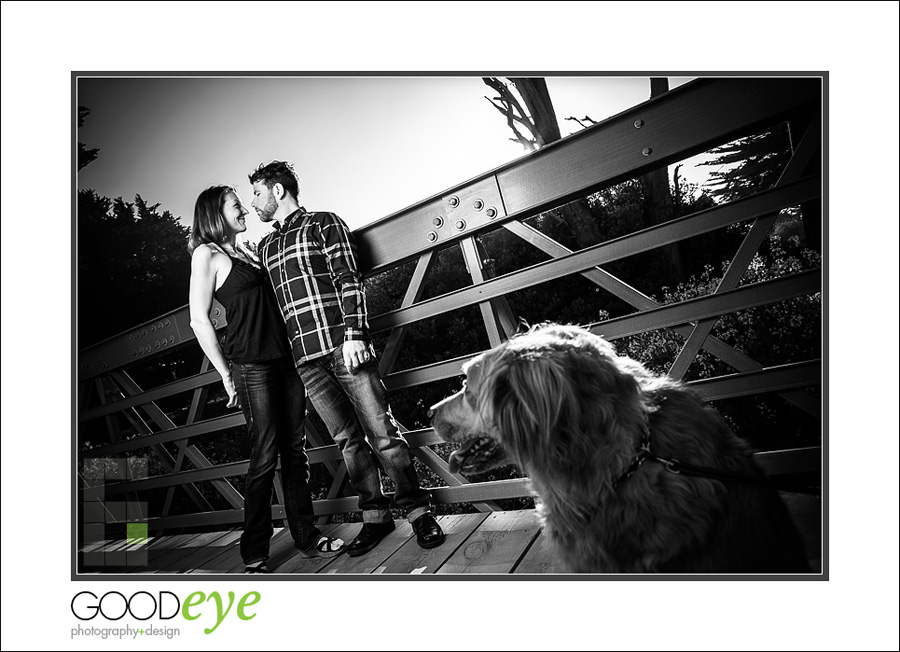 Looking for engagement photos at Fitzgerald Marine Reserve in Moss Beach, California?
San Francisco / Bay Area Wedding Photographer Chris Schmauch would love to shoot your engagement session!
Call (831) 216-6210 for serious inquiries only.
If you haven't already, feel free to review our portfolio site, browse past weddings, check our romantic engagement sessions, follow our business on Facebook (like us while you're at it!), or read our awesome Yelp reviews.