We visited Tony's old stomping grounds in the Mission District of San Francisco for his engagement shoot with fiancée Lisa. It was windy and cold, so there was no pretend cuddling or modeling fans for hair blowing – it was au natural. The alleyways near Mission Pie has some beautiful, colorful graffiti that we used for many of the backdrops. After half an hour or so we headed over to the Palace of Fine arts to get some nice architecture – a complete contrast to the city streets!  The fog rolled in so we didn't get the sunset we were hoping for, but we got some great shots nonetheless! Here's some of my favorites, more to see at www.GoodEyePhotography.com.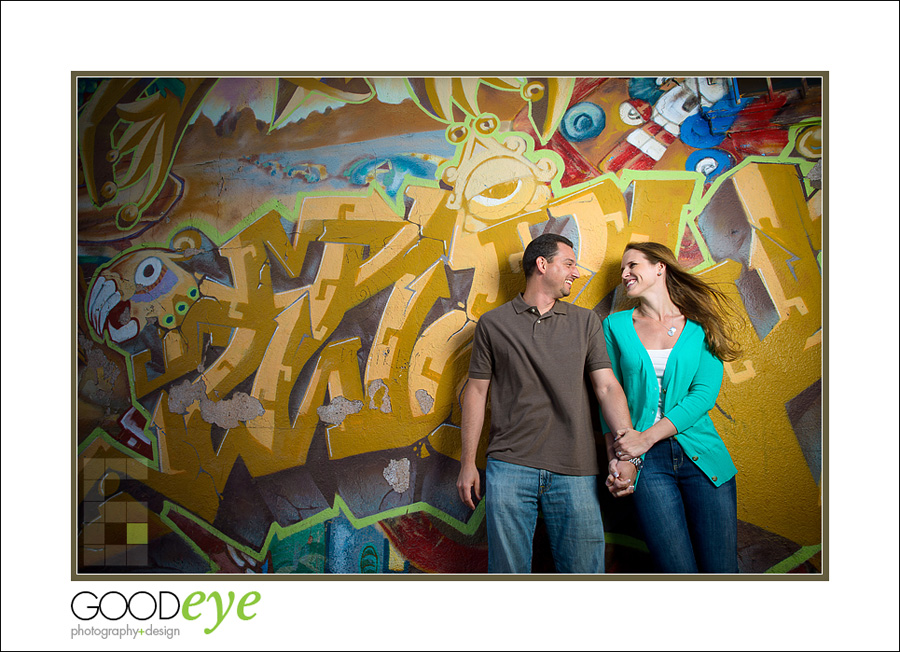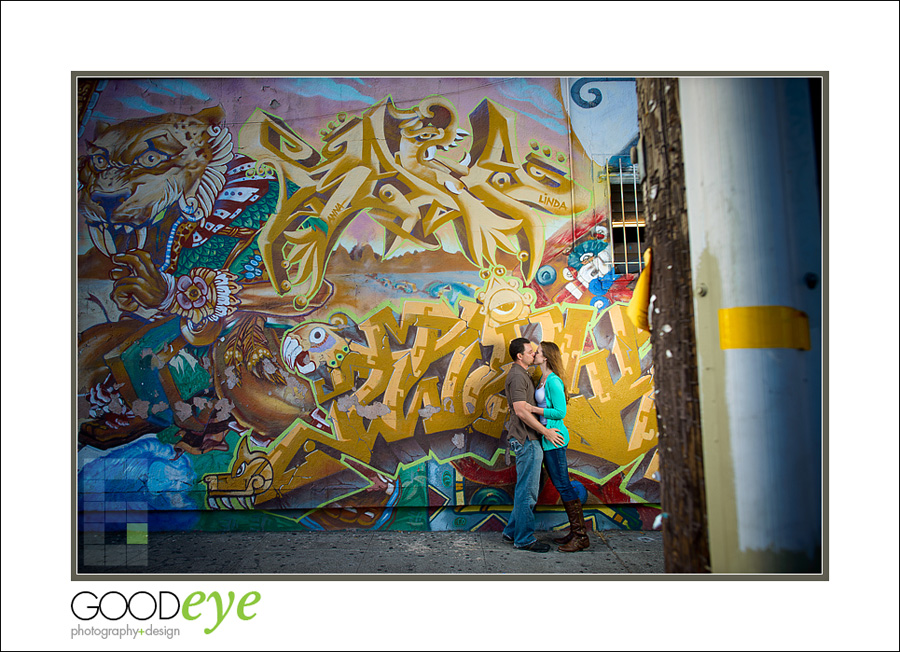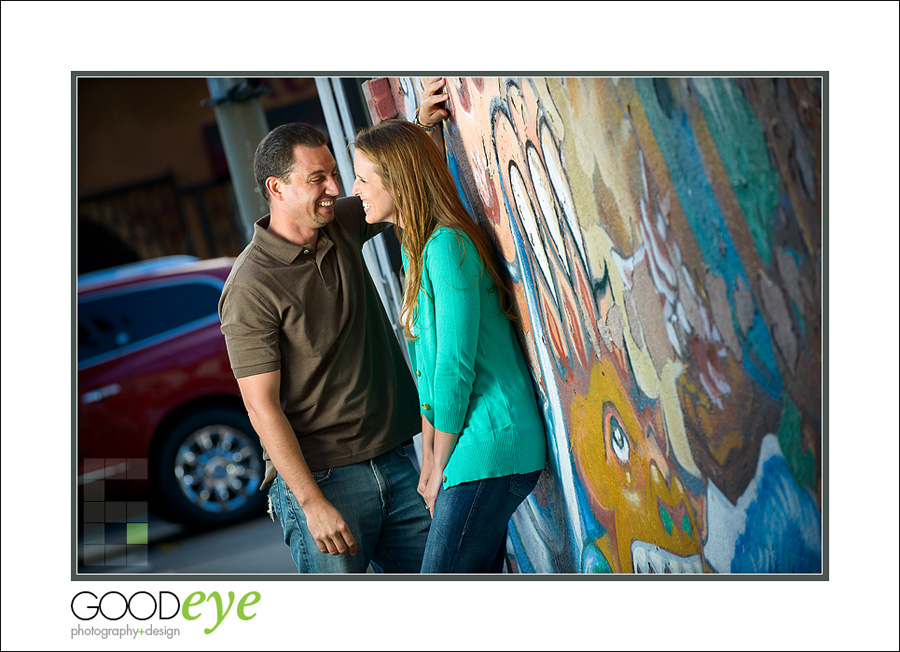 Looking for some city / architecture engagement photography in San Francisco, California?
San Francisco / Bay Area Wedding Photographer Chris Schmauch would love to shoot your engagement session!
Call (831) 216-6210 for serious inquiries only.
If you haven't already, feel free to review our portfolio site, browse past weddings, check our romantic engagement sessions, follow our business on Facebook (like us while you're at it!), or read our awesome Yelp reviews.