I was a little curious why Jullia and Ryan wanted their engagement photos shot at their apartment complex – I mean, an apartment complex? But when I pulled into this palatial community, I could see how the architecture and landscaping made for a really great location for photography. Since we shot during the week while everyone was ostensibly at work, we pretty much had the place to ourselves. Jullia and Ryan really wanted to include their pup Spice in a few of the photos, so I made sure we did those first. I love shooting at new locations, it really keeps me on my toes – and these guys were really great to work with. Below are some of my favorite photos from their e-session, there's plenty more to check out at www.GoodEyePhotography.com.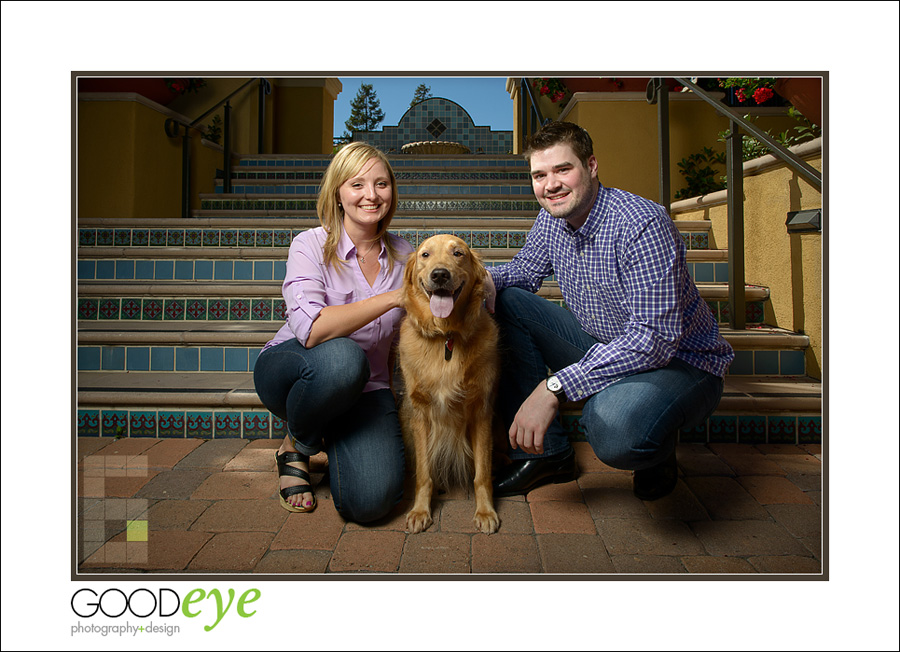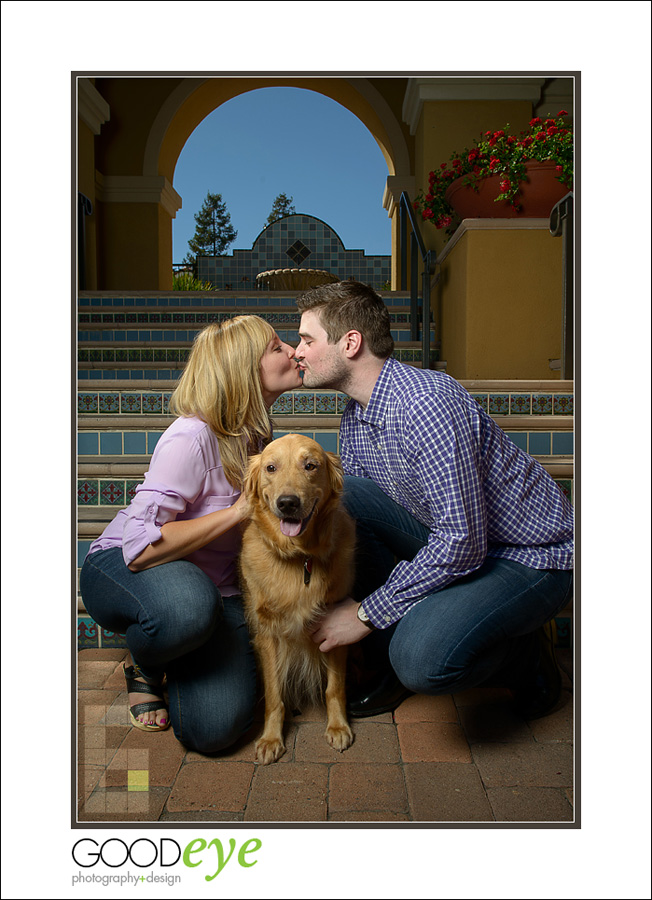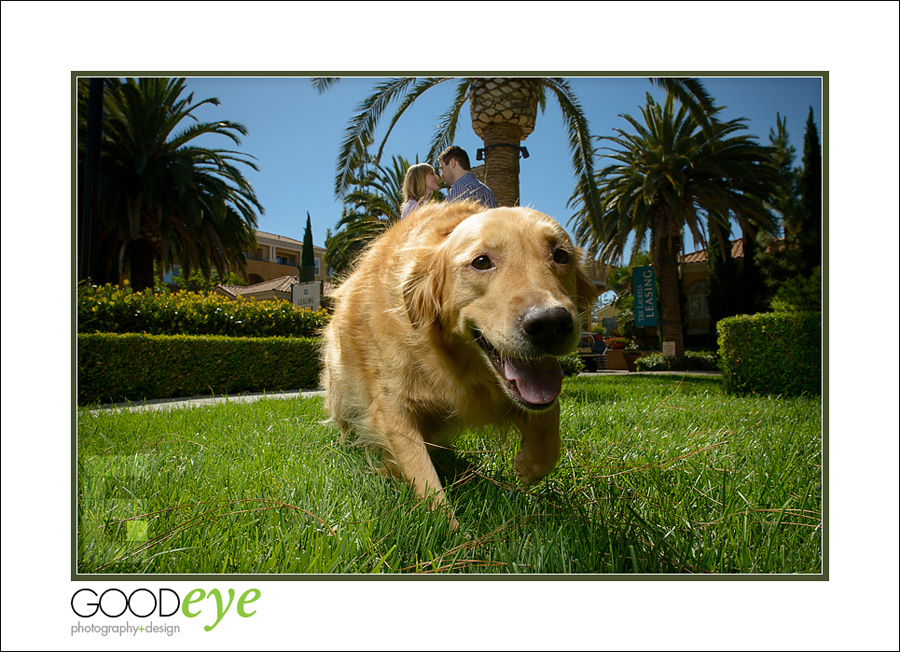 Looking for some awesome engagement photography in San Jose, California?
San Francisco / Bay Area Wedding Photographer Chris Schmauch would love to shoot your engagement session!
Call (831) 216-6210 for serious inquiries only.
If you haven't already, feel free to review our portfolio site, browse past weddings, check our romantic engagement sessions, follow our business on Facebook (like us while you're at it!), or read our awesome Yelp reviews.