This is evening two of my two-day Fogo de Chão photo shoot – check out the evening one results here.
I've shot quite a few Bay Area Brazilian churrascarias (steakhouses), so I'm no stranger to their gaucho servers and skewers of hot-from-the-oven hunks of meat. The food is delicious and the experience is one-of-a-kind. I was honored to work on behalf of my friends at Wagstaff to shoot the latest restaurant opening for their client Fogo de Chão. My assignment was two shoot over the course of two evenings – the first night (photos below) was a friends and family soft opening. The next night was more of a VIP event with an official ribbon-cutting with celebrity guests. Over the course of both nights, I captured behind-the-scenes action in the kitchens, portraits of gauchos with their skewers of steak, closeup and wide shots of the salad bar, the wine selection / bar area and cocktails, and lots of candid shots of customers enjoying the experience – with a few semi-staged "hero" shots of gauchos serving people. It was an ambitious assignment, given the chaos of a live event and crowded spaces. It's extremely challenging to control the lighting in these types of uncontrolled environments, but I believe I got exactly what the client needed. Here's a few favorite photos below from the second evening of shooting – the vip / ribbon cutting event.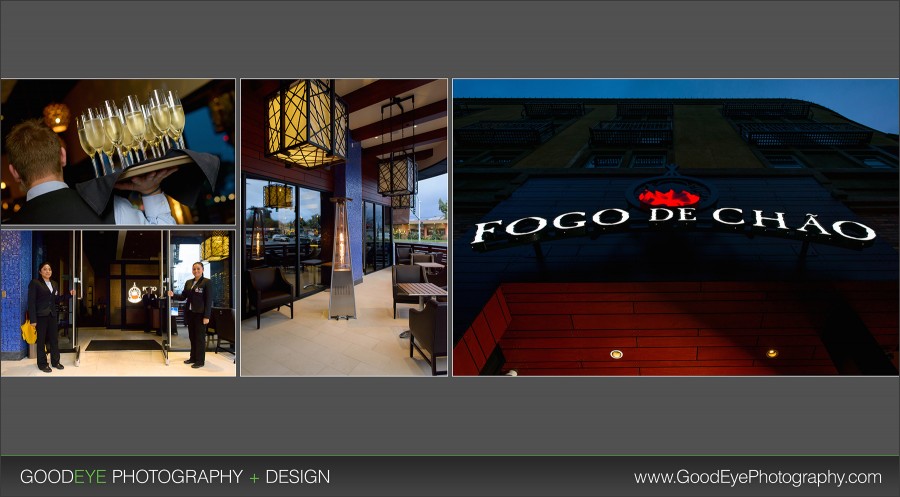 San Francisco / Bay Area Commercial Food Photographer Chris Schmauch makes food look really yummy!
Call (831) 216-6210 for serious inquiries only.
If you haven't already, feel free to review our portfolio site, browse past food & restaurant sessions, follow our business on Facebook (like us while you're at it!), or read our awesome Yelp reviews.