About This Post

I've only shot at the UCSC arboretum once before, but it's so expansive and littered with meandering trails, that it would take all day to fully explore. Both today's family portrait session, as well as my last (engagement) shoot were during the dry, dry winter we've been suffering from, so I'm sure the arboretum isn't exactly in its prime. Nevertheless, it is still beautiful – and a great location to shoot at.

Today I photographed an adorable family of four – including two precious sisters. They found me through their local private elementary school, where I happen to be the official school portrait photographer. They chose the location because they live on-campus, so the arboretum is basically their back yard (awesome!). We climbed trees, rocks and explored the paths together, having a great time and being rewarded with M&Ms at the end – yay! Enjoy my favorite photos 🙂

Please feel free to comment at the bottom, I'd love to hear from you.

Booking Info

Interested in scheduling a GoodEye family shoot? Check out my family portrait packages and availability before you contact me.

About Chris (GoodEye)

Chris Schmauch thinks your family rocks, and would love to capture some truly precious memories of you and your little ones (or big ones!). From families with their first newborn, to multigenerational huge get-togethers, Chris is up to the task. Based in Santa Cruz, but traveling all over the Bay Area and beyond, consider taking advantage of Chris' talent to capture the memories before it's too late (Hint: it's never too late).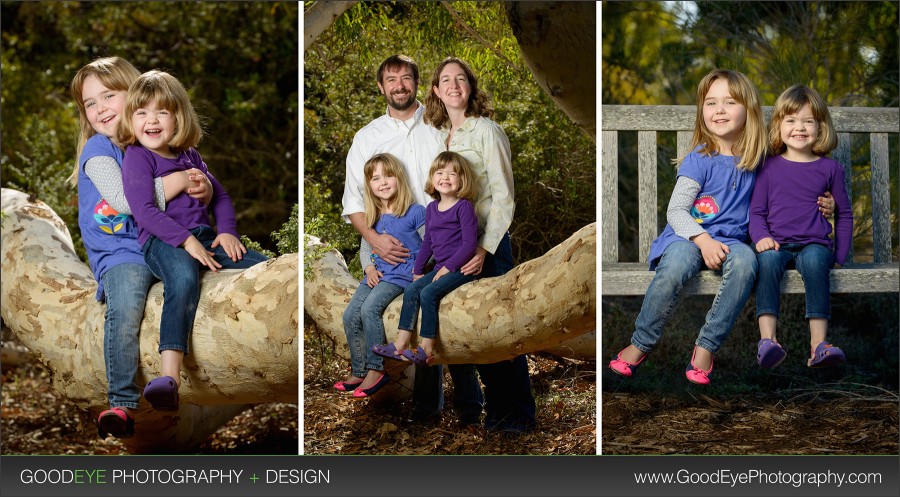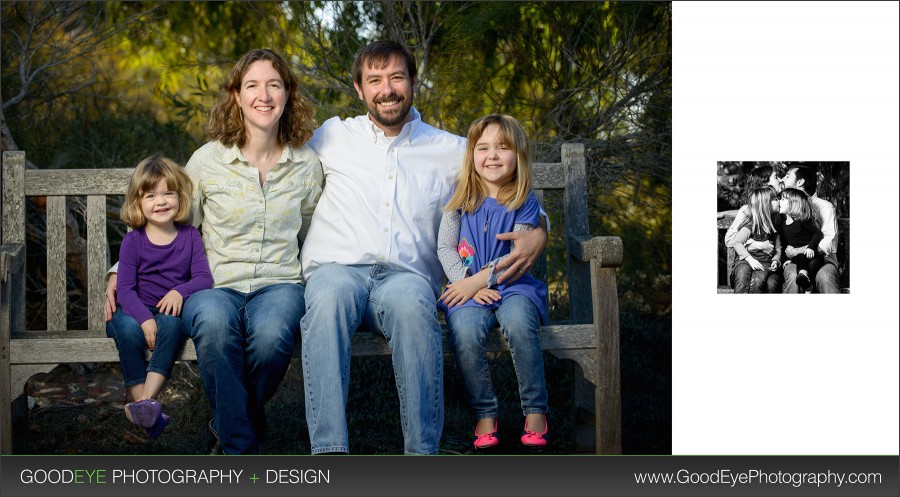 Looking for a creative family portrait photographer with mad little-kid skills? San Francisco / Bay Area Family Portrait Photographer Chris Schmauch captures sweet family moments like no other! Call (831) 216-6210 or fill out this nifty contact form (for serious inquiries only). 
Recent "Family Portrait" Posts: