About This Post

Di and Eric had a last minute schedule change to their engagement shoot at Lover's Point – the weather has been changing from day to day, and they wanted to "lock it in" on a good day – and I'm so glad they did! We lucked out with only a light breeze and non-goosebumpy temperature, which is not typical at this time of year in Monterey and Pacific Grove. We met at the grassy park at Lover's Point, and they were like "Do with us as you will, we have no idea what we're doing" – Ha! Well that's pretty much most people, but I'm always glad to put on my director's cap to lead a couple through an engagement session. I should hand out certificates at the end, qualifying each client for some kind of basic modeling gigs in the future 🙂 We explored the park area, getting those nice, shapely coastal trees in some of the shots (and trying to avoid composing shots with other people in the background); and of course we took some photos on the beach, climbed some rocks, and walked among some really pretty lavender flowers. It always amazes me how quickly two hours goes by, I guess I'm always having fun! Here's some of my favorites from Di and Eric's engagement shoot, feel free to comment below.

Booking Info

Interested in scheduling a GoodEye engagement shoot? Check out my engagement packages and availability before you contact me.  

About Chris (GoodEye)

If you don't think you have what it takes to look like one of the couples on this page – you're wrong! With a little coaching and a couple shots of tequila (I jest…), you can get results just like all the other "normal" non-model people you see here. I've been shooting engaged couples for quite a few years, and I absolutely love it. It's a challenge that I embrace – and let's be honest, you two will be way more cooperative than a couple of cranky toddlers – right?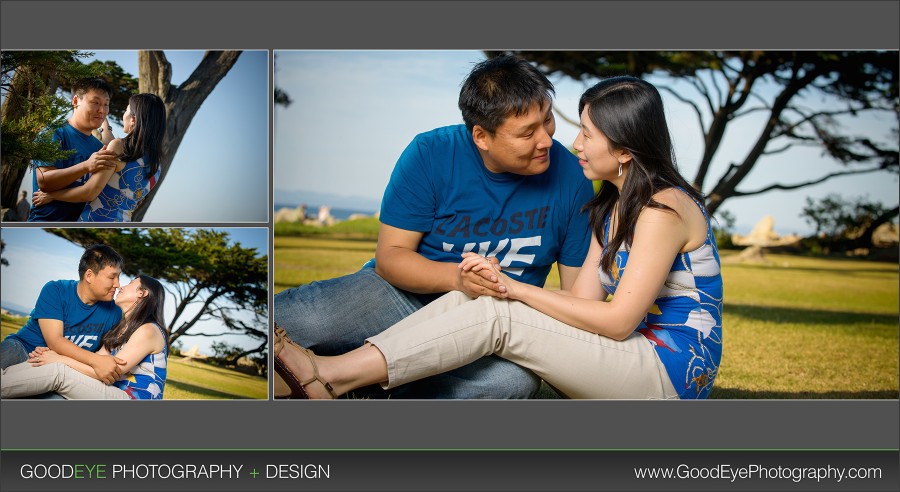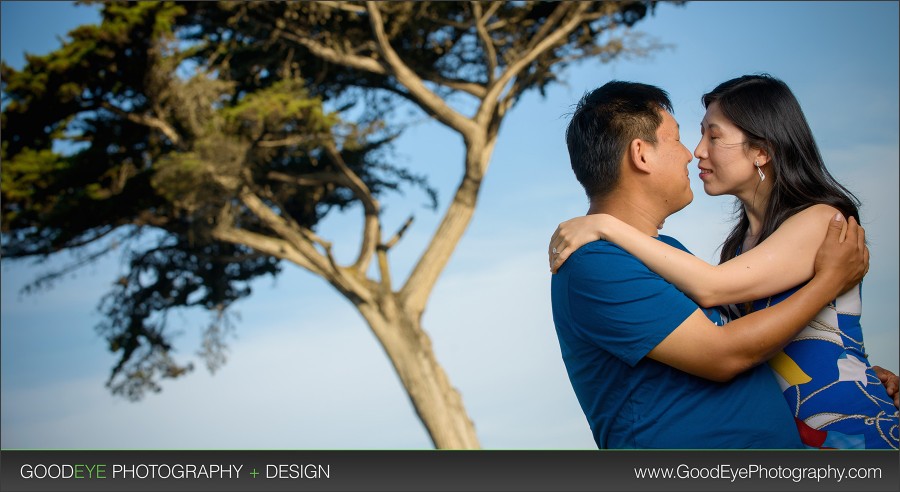 Looking for some creative engagement photos in the Monterey / Pacific Grove area? Bay Area Wedding and Engagement Photographer Chris Schmauch makes you both look simply amazing! Call (831) 216-6210 or fill out this nifty contact form (for serious inquiries only). 
Recent "Engagement" Posts: