About This Post

This was my first wedding at Los Laureles Lodge, and boy is it a great place to shoot! The best part of the venue is the rows of pews that look straight out of a big church – nestled under a giant oak tree at the top of the hill. It's rustic and beautiful and intimate at the same time. Stevie was the true gem of the day; composed, but with shining eyes. When she got that dress on, I was blown away – such a stunning bride! I hardly recognized Angelo when I saw him – he was looking great as well. He'd wrestled a very heavy custom door up to the ceremony grounds as a kind of "entrance" to the area a couple days earlier – lots of preparation or this DIY wedding!  We shot pretty much all the formals before the ceremony after a first look, so the pacing of the day was super mellow and easy.

After the ceremony everyone headed down the hill to the outdoor reception area for some great food, toasts and dancing. The highlight of the reception was Angelo's garter-extraction antics; he'd hidden a bunch of items under Stevie's chair including nunchakus, a rubber chicken, pots and pans, and even a naked baby doll (which he promptly put back!). It was hilarious and a first for me.

Below are my favorite photos from the day – enjoy!

Booking Info

Interested in booking a GoodEye wedding? Check out my wedding packages and availability before you contact me.  

About Chris (GoodEye)

Chris Schmauch loves weddings – from intimate elopements, to grand events with your 1,000 closest friends – it's truly an honor to participate in, and be responsible for capturing all the fleeting moments throughout the day. Based in Santa Cruz, but traveling all over the Bay Area and beyond, consider taking advantage of Chris' talent to capture your wedding the way you envision it (i.e. as amazing as possible).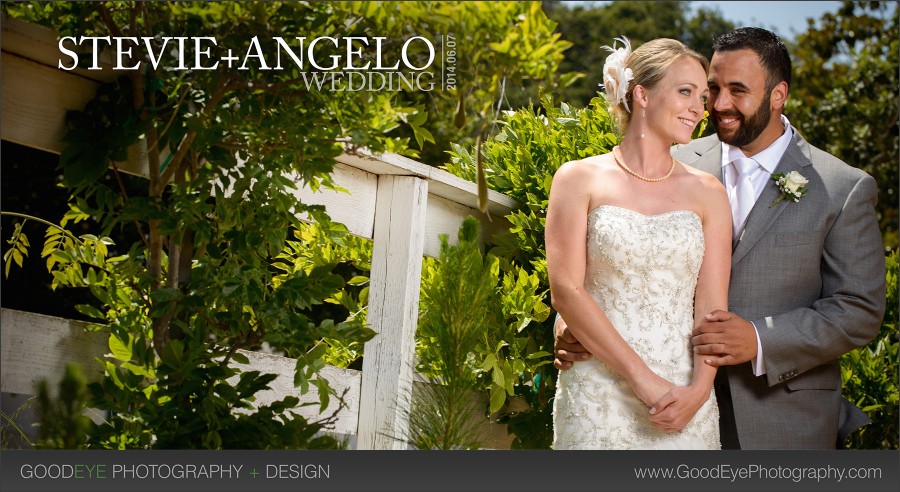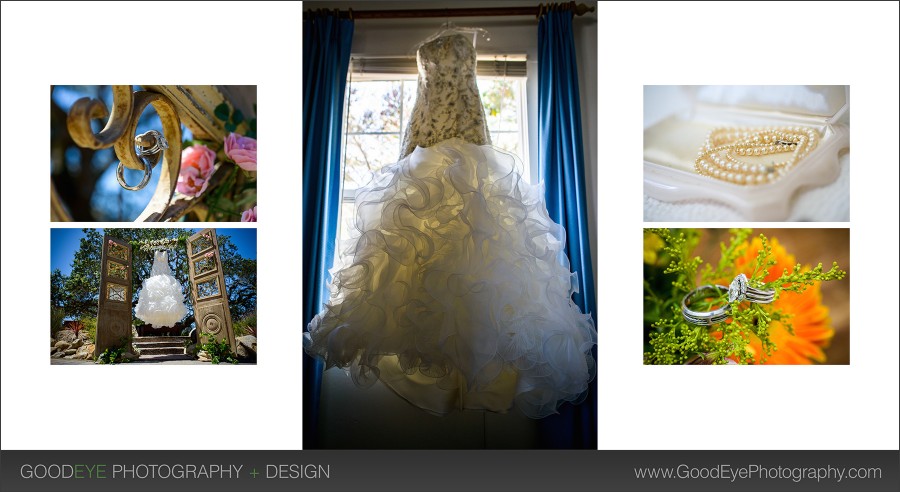 Looking for a skilled wedding photographer familiar with Los Laureles Lodge in Carmel Valley, California? San Francisco / Bay Area Wedding and Engagement Photographer Chris Schmauch makes you look like a superstar! Call (831) 216-6210 or fill out this nifty contact form (for serious inquiries only). 
Recent "Wedding Photography" Posts: