About This Post

It's been great to see this family grow over the years, these two sisters are SO adorable and have that unbreakable sister bond. I'm sure they have their moments, but for this shoot they were all loves and giggles. We decided to hit up the always lovely Palace of Fine Arts for their San Francisco family portrait session. This location has some wonderful features – a large pond (with ducks and geese), amazing grand architecture – towering columns and arches, and grassy lawns and trees. It's no wonder I always see other photographers there – pretty much every time I'm there! Luckily the weather was perfect, no strong winds (which can be an issue so close to the bay). Overall we got a great mix of the whole family and the girls on their own.

Below are some of my favorite photos from the family photography session, laid out album spread-style. Enjoy!

Booking Info

Interested in scheduling a GoodEye family portrait shoot? Check out my family portrait packages and availability before you contact me.  

About Chris (GoodEye)

Chris Schmauch thinks your family rocks, and would love to capture some truly precious memories of you and your little ones (or big ones!). From families with their first newborn, to multigenerational huge get-togethers, Chris is up to the task. Based in Santa Cruz, but traveling all over the Bay Area and beyond, consider taking advantage of Chris' talent to capture the memories before it's too late (Hint: it's never too late).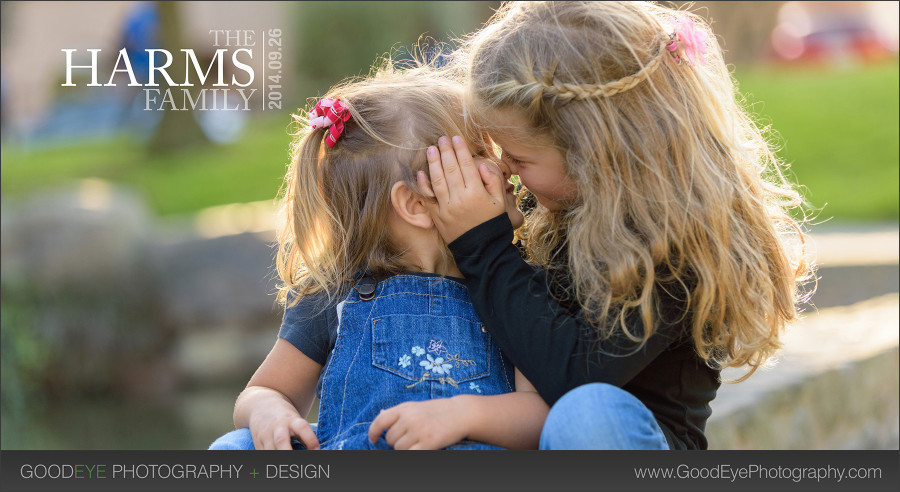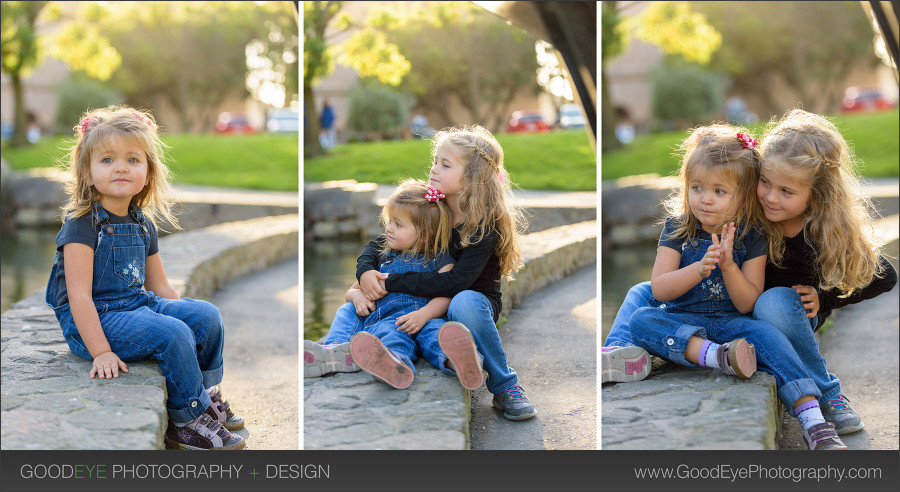 Looking for a creative family portrait photographer with mad little-kid skills? San Francisco / Bay Area Family Portrait Photographer Chris Schmauch captures sweet family moments like no other! Call (831) 216-6210 or fill out this nifty contact form (for serious inquiries only). 
Recent "Family Portrait" Posts: