About This Post

Usually engagement sessions are casual – comfy clothes for a relaxed first shoot with your photographer. But as is too often the case, the bridal portrait part of a wedding day gets squished into a 5 to 15 minute window that is never enough time to get what everyone wants – killer, creative and amazing photos of the bride and groom. So some couples, like Vivan and Patrick here, opt to turn their engagement session into a full-on bridal portrait session with rented gown, tux and even a bouquet! I absolutely love the idea, and they couldn't have picked a more grand location than the Palace of Fine Arts in San Francisco. It's got towering Roman columns and arches that make you feel like you're walking through Rome itself. The second half of the area is dominated by a lovely pond with shooting water fountains, rolling grass hills and picturesque trees dotting the landscape. We garnered more than our fair share of attention during the shoot, but Vivan and Patrick didn't care in the least. We had an awesome time exploring the photographic possibilities, and even getting a little risqué with some intimate posing. I am looking forward to the *real* big day coming up later this year.

Enjoy my favorite photos below – and please feel free to leave a comment or share!

Booking Info

Interested in scheduling a GoodEye engagement shoot? Check out my engagement packages and availability before you contact me.  

About Chris (GoodEye)

If you don't think you have what it takes to look like one of the couples on this page – you're wrong! With a little coaching and a couple shots of tequila (I jest…), you can get results just like all the other "normal" non-model people you see here. I've been shooting engaged couples for quite a few years, and I absolutely love it. It's a challenge that I embrace – and let's be honest, you two will be way more cooperative than a couple of cranky toddlers – right?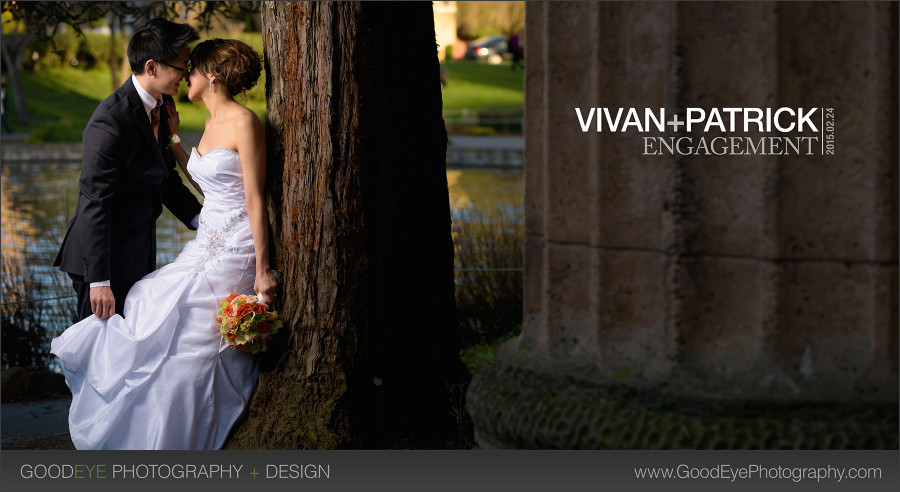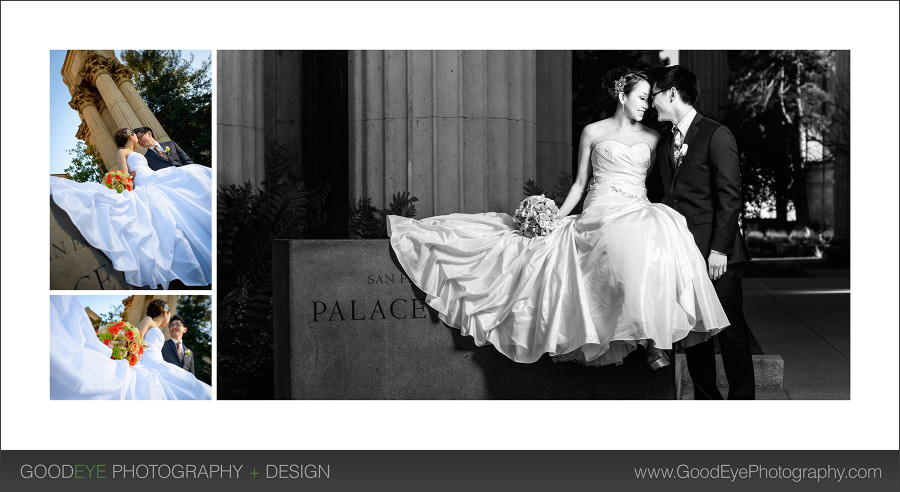 Looking for some creative engagement photos in TKTKTKTKT? Bay Area Wedding and Engagement Photographer Chris Schmauch makes you both look simply amazing! Call (831) 216-6210 or fill out this nifty contact form (for serious inquiries only). 
Recent "Engagement" Posts: