About This Post

This was originally slated to be a typical family portrait session – you know – mom, dad, kid. About 30 seconds in it was apparent that this was going to be the Addy show, and mom and dad were relegated to "handlers," making sure our little energetic one didn't go swimming with the swan, photobomb other families, or attempt to walk into someone's house. It's a good thing she's adorable as hell.

Mom brought three dresses that we could chase Addy around in, my favorite was that pink number. I mean, look at it!

Because Addy likes to be on the move, I abandoned my lighting gear and went full natural light only. And a fast shutter speed because that girl can move! My focusing skills were put to the test, and I'll admit she bested me 2 out of 3, but I was playing a numbers game and after an hour or so got quite a few keepers. I love Addy. I love her family. Until next time… enjoy these few pics.

Booking Info

Interested in scheduling a GoodEye family portrait shoot? Check out my family portrait packages and availability before you contact me.  

About Chris (GoodEye)

Chris Schmauch thinks your family rocks, and would love to capture some truly precious memories of you and your little ones (or big ones!). From families with their first newborn, to multigenerational huge get-togethers, Chris is up to the task. Based in Santa Cruz, but traveling all over the Bay Area and beyond, consider taking advantage of Chris' talent to capture the memories before it's too late (Hint: it's never too late).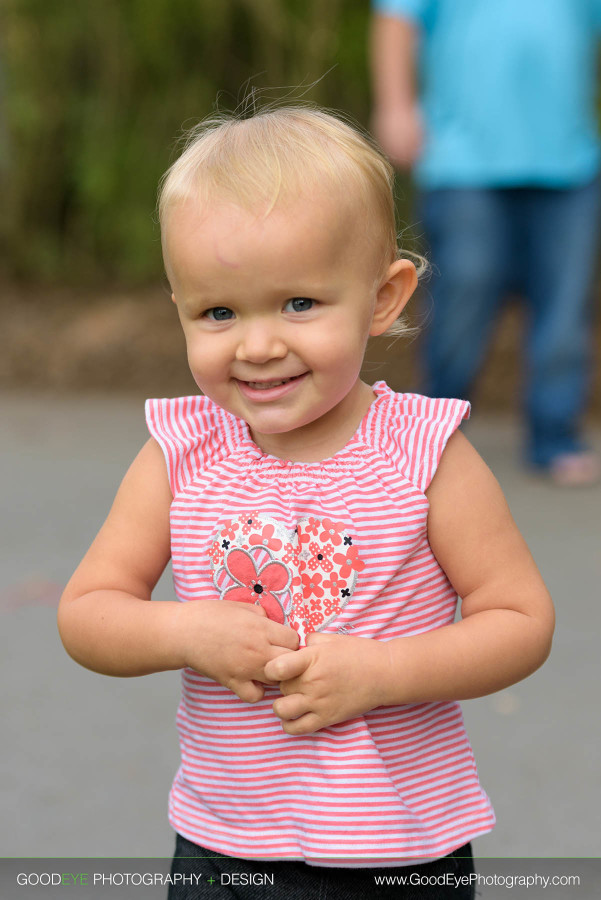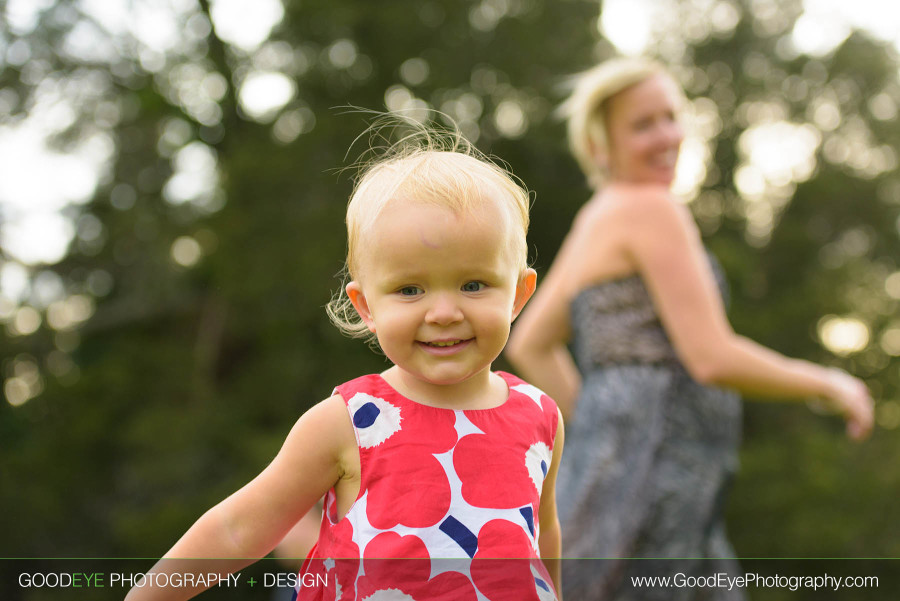 Looking for a creative family portrait photographer with mad little-kid skills? San Francisco / Bay Area Family Portrait Photographer Chris Schmauch captures sweet family moments like no other! Call (831) 216-6210 or fill out this nifty contact form (for serious inquiries only). 
Recent "Family Portrait" Posts: