About This Post

Natural Bridges is one of those rare locations that has it all – grassy fields, oak, pine and sycamore groves, a mossy pond, monarch butterflies, and of course a beautiful beach with an iconic natural bridge. I met up with Lisa and Chris for their engagement – and since they booked my services without ever meeting me in person, it was great to get to know them both a little over the next two hours. I'll be honest – it was overcast and in the high 50s. Not ideal conditions by any stretch of the imagination. But my shoots have always been couple-focused, and my goal is to make them look their best, no matter what. Plus, they drove all the way from Sacramento – we were gonna make it happen!

And so we did. Lisa and Chris were really easy to work with, following my lead and building on their natural chemistry together. Even though we didn't get a sunset or warm sand to sink our feet into, we got some great memories captured for posterity – and some great practice in front of the camera.

Enjoy my favorite photos below – and please feel free to leave a comment or share!

Booking Info

Interested in scheduling a GoodEye engagement shoot? Check out my engagement packages and availability before you contact me.  

About Chris (GoodEye)

If you don't think you have what it takes to look like one of the couples on this page – you're wrong! With a little coaching and a couple shots of tequila (I jest…), you can get results just like all the other "normal" non-model people you see here. I've been shooting engaged couples for quite a few years, and I absolutely love it. It's a challenge that I embrace – and let's be honest, you two will be way more cooperative than a couple of cranky toddlers – right?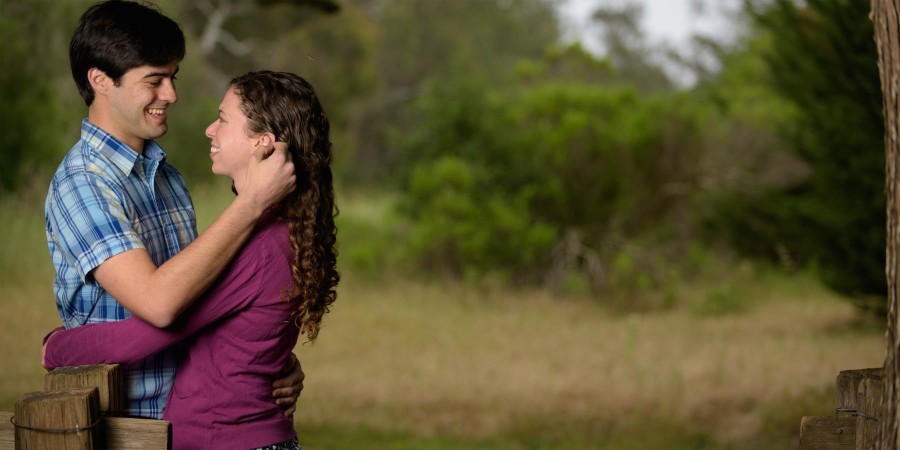 Looking for some creative engagement photos in Santa Cruz? Bay Area Wedding and Engagement Photographer Chris Schmauch makes you both look simply amazing! Call (831) 216-6210 or fill out this nifty contact form (for serious inquiries only). 
Recent "Engagement" Posts: