Fun, fun FUN couple alert! After bringing their dirtbikes to their Vasona Park engagement session, Rachel and Ryan were ready to tear it up for their wedding at Saratoga Springs in Saratoga, California. Being of the heritage, Ryan was in full-Scottish garb – Kilt, Sporran (the man-purse thing), and of course the wicked blade strapped to his leg. It's a good thing Ryan is such a nice guy, I definitely wanted to keep on his good side. Whether or not he was going commando – you'd have to ask his groomsmen since he gave 'em a peek. Keep scrolling down to review the best photos of the day – the highlights I feel capture the spirit of the event. If you'd like more, feel free to visit www.GoodEyePhotography.com. Thanks!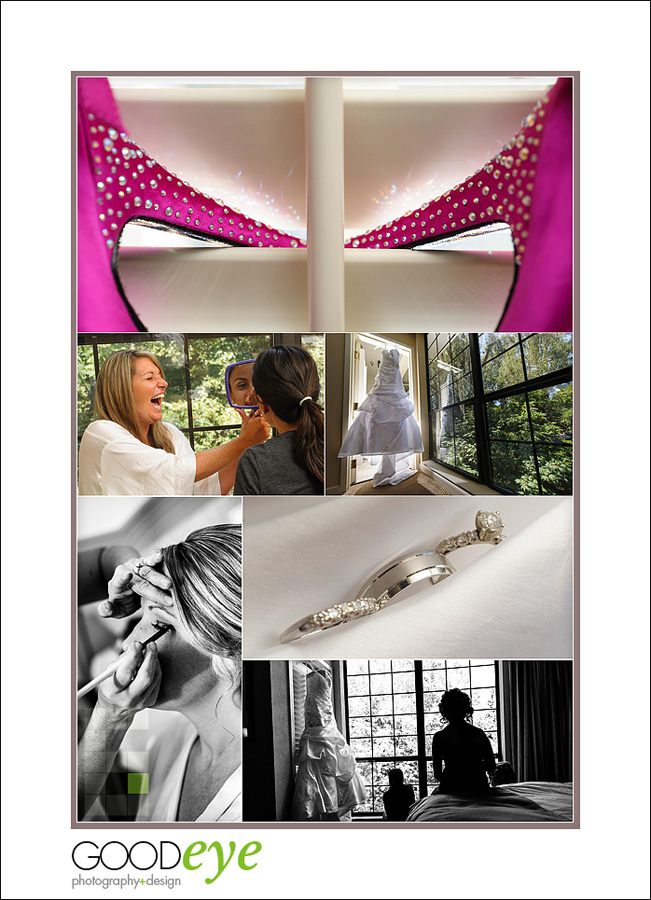 As if the color of those shoes weren't enough – they needed a little bedazzle-bling of course! I met Rachel and her ladies at the Saratoga Inn where they were getting ready for the wedding. This is a great time to shoot details and candids.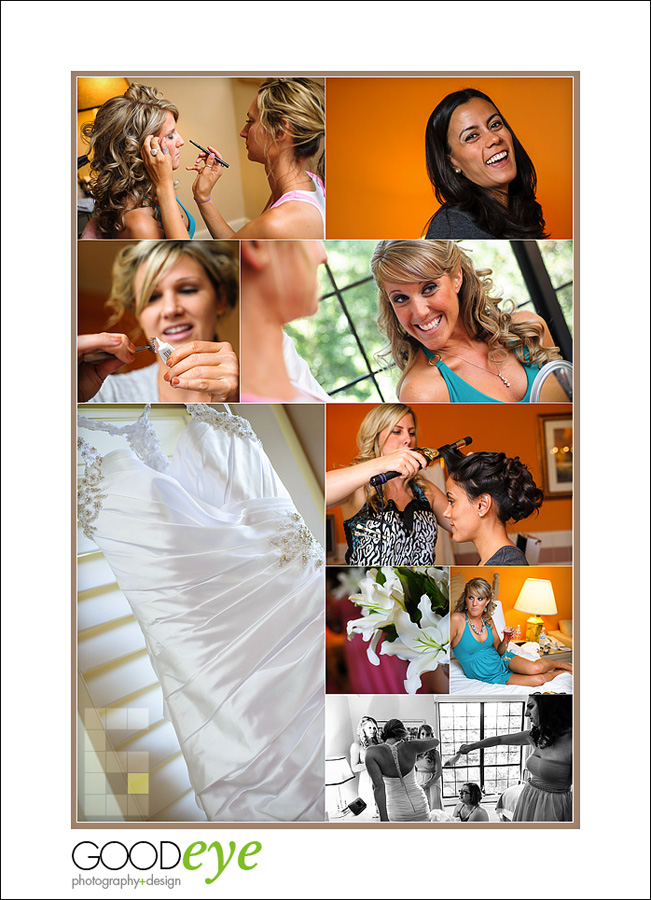 The orange walls made the images *pop* – although these ladies had enough personality to bring the photos to life as it was.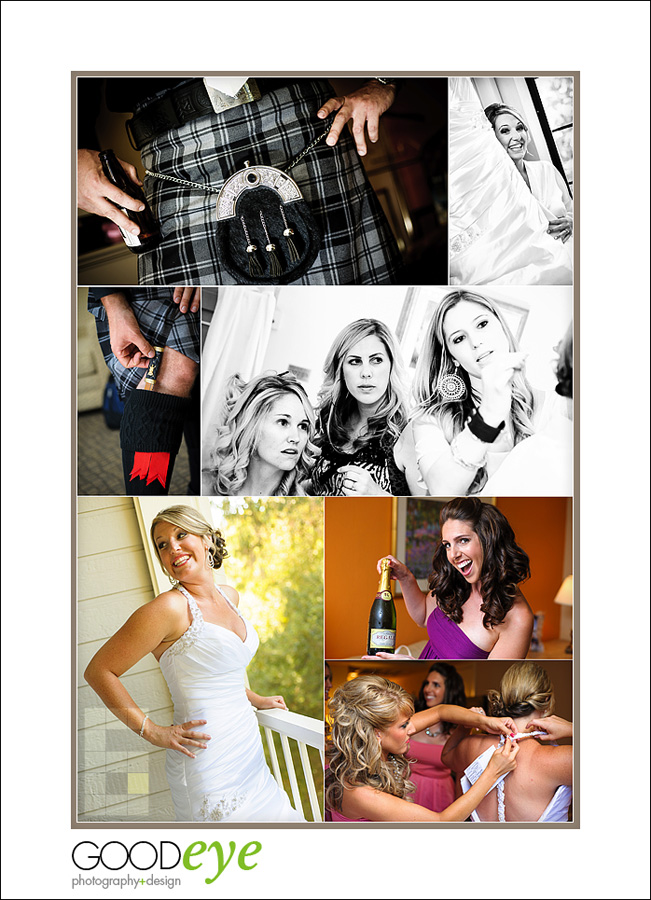 There's Ryan sportin' the sporran (and an IPA). Lookin' good my man, just be careful with that blade! Rachel is done up and looking great! 


We stage a First Look on the bridge that connects the Saratoga Inn property to Wildwood Creek park. So cute… then we moved further into the park for some wedding party formals before heading to Saratoga Springs for the ceremony.


Ryan shows off his sassy side – what's he think he's a bridesmaid? Work it…


Avert yer eyes! Noooo!!! These are great.



One of the most awesome dessert/cake spreads ever, designed by Nothing Bundt Cakes. Get it? Got it. Ryan's friend plays the bagpipes while the guests show up. The sun is setting through the trees and the excitement is quickly building.


Everyone is settled and the ceremony begins. Wide grins abound.


Amazing forest backdrop for the ceremony. 


Think they're excited to tie the know? Indeed. Let the party begin! Oh look, five kisses coming my way!


Oh you know, it's just my commuter-Bentley. Nice ride! I walk around with Rachel and Ryan looking for interesting environments for their bride and groom portraits. I only had about 15 minutes, so I had to make each setup count! My favorite is on top of the boulder in the creek. 


We're back!! I didn't steal them for long!


Funny and heart-felt toasts, so special. Tears, laughter. All good.


How about that ring-bearer's t-shirt? Ring Security. Classic! First dances begin.


Time to toss the bouquet and garter!


A surprise bagpipe performance by the groom. I loooove the silhouette shot of Ryan with everyone watching.


Such lovely flowers, and the real wood stumps that act as bases for the cakes were a nice touch. I don't know if the forest around us would agree, but trees can't talk, so…


For the last song, sparklers were handed out and it created this surreal, truly epic series of photos when combining my off-camera lights with the ambient, warmer electric lights of the venue. 


And they're off in the Bentley  – congrats guys, I hope you enjoyed these photos!
Planning a wedding at Saratoga Springs?
Bay Area Destination Wedding Photographer Chris Schmauch wants to shoot your big day! (831) 216-6210
If you haven't already, feel free to review our portfolio site, browse past weddings, check our romantic engagement sessions, follow our business on Facebook (like us while you're at it!), or read our awesome Yelp reviews.