I think weddings are more about the people than any of the details or other hoopla that can make wedding planning (and budgets) skyrocket and get out of hand. It's nice when a couple it like, "You know what? We're throwin' a big party for our friends and family, and we're gonna get married at the same time!" Keeping that focus will help ensure the planning doesn't veer too far from your goals. Lauren's parents have an amazing property in the Santa Cruz mountains, where their garden is designed into different "rooms." They did such a good job preparing it for Lauren and Graham's wedding day – it just came out perfectly. Below is my virtual walk-through of the highlights of the say, so feel free to scroll down and enjoy the photos and my commentary. If you'd prefer to look at all 1,000+ photos, mosey on over to www.GoodEyePhotography.com. Oh, and instead of an engagement session, we had a post-wedding bridal portrait session at the same location that you absolutely can't miss!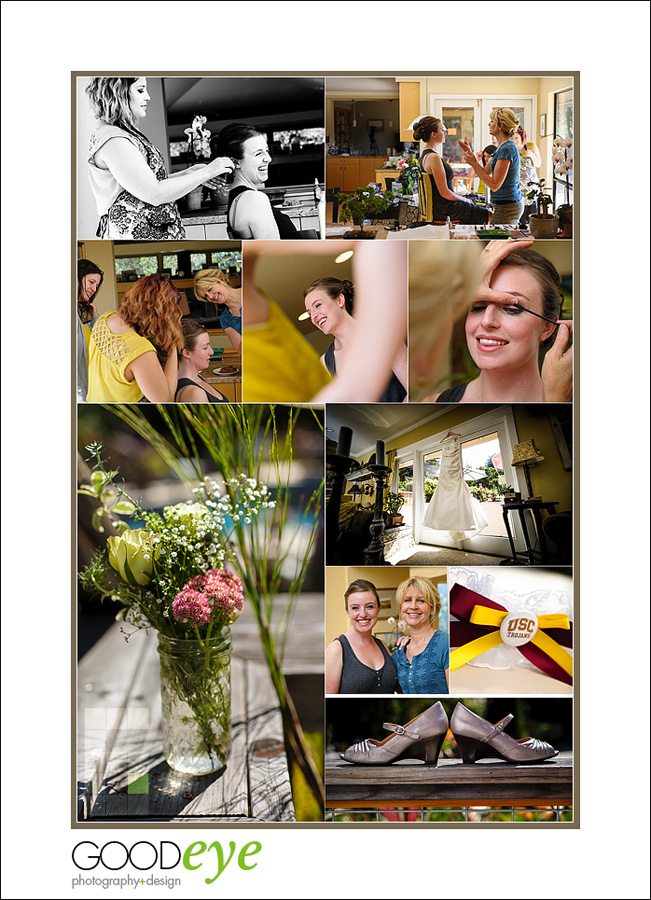 Lauren's friend Peggy (Owner of Preston Wynne Day Spa) was kind enough to offer her home for the getting ready stuff. It was really laid back, the perfect way to start the day. When hair and makeup were complete, we headed over to Mom's house to get the dress on. I took the opportunity to capture some detail stuff while trying to stay out of Graham's way as he tended to last minute honey-do list items.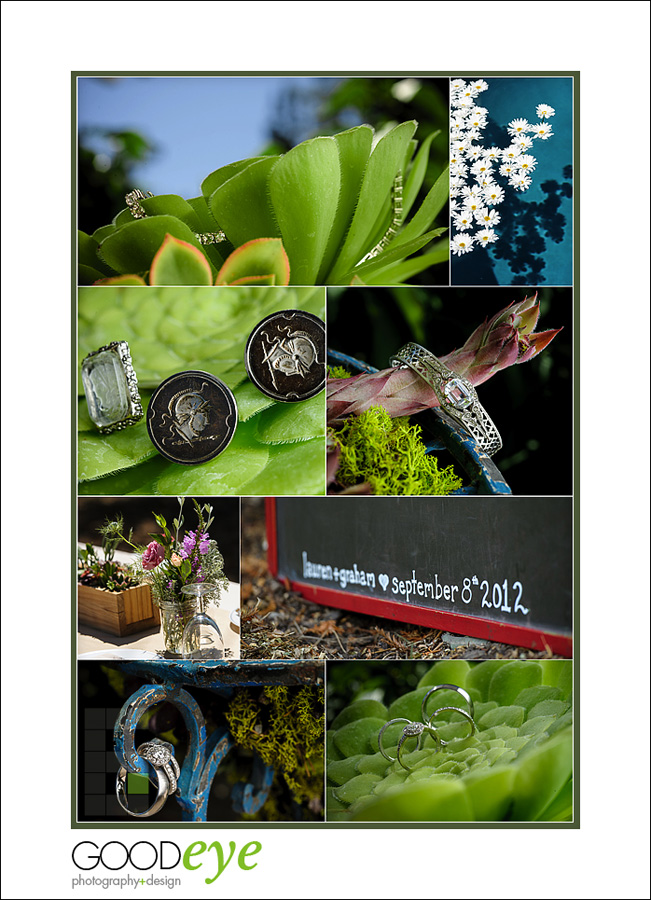 It seemed a good time to get a few good ring shots, and I was really enamored by all the cactus plants they had. I was able to use the stiff petals to stage some really unique ring shots.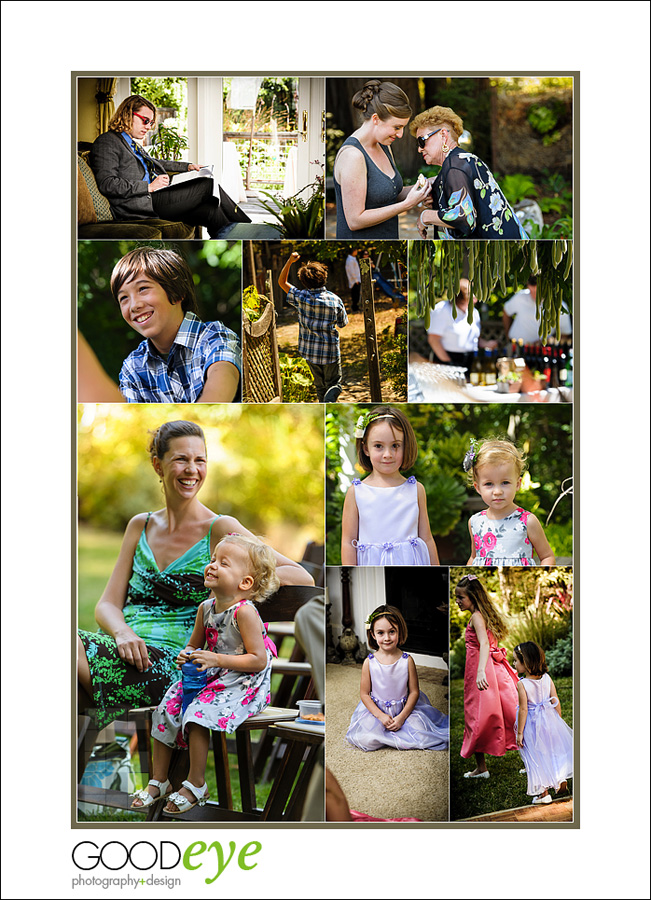 I love kids at weddings, they keep everyone on their toes and provide comic relief. Adorb.


Non-traditional stuff – the groom helping his bride get her dress done up! Dad gets his first look – are those tears in your eyes Dad?


It's go-time, and things are getting real. Time to walk down that aisle Lauren!


Check out the circle of redwoods as the ceremony backdrop. Simply gorgeous. And their officiant friend was hi-larious. Everyone was cracking up, including the bride.


A nice long kiss and I drag Lauren and Graham around the property, trying to get some shots of the two of them without any other guests showing up in the background. This was no easy task…


Some more B&G portraits and the signing of the marriage certificate.


Time to get some candids. Isn't that girl in the high-heels adorable?


Some heart-felt toasts to the new couple.


First dance – check out that lighting!




The cigar bar is open! Men and women welcome to indulge.


The dance floor opens, more candids.


Time to hit up the bar for toasts with college friends.




A perfect end to this beautiful day. Congrats Lauren and Graham!
Planning a back yard, DIY wedding in Santa Cruz, California?
Bay Area Destination Wedding Photographer Chris Schmauch wants to shoot your big day! (831) 216-6210
If you haven't already, feel free to review our portfolio site, browse past weddings, check our romantic engagement sessions, follow our business on Facebook (like us while you're at it!), or read our awesome Yelp reviews.