Only a couple weeks after their romantic engagement shoot at Panther Beach, Verona and Paul had an amazing evening wedding at the Wedgewood Wedding and Banquet Center at Eagle Ridge Golf Club in Gilroy, California. Verona got ready at her friend's house in San Jose – when all the girls were photo-ready, we went into the back yard to get a few group photos – and of course, that's when it started to rain. Ah well, we got a couple cute shots before they had to run squealing inside! At Eagle Ridge, we took some bridal party formals with the golf course in the background as the sun quickly set. Inside, the fireplace was roaring, the drinks were pouring and the anticipation for the ceremony kept the excitement high. All the chairs were arranged in a circle around the couple, which gave everyone a great view of the event. A quick kiss and we were off taking more formals – I got to stand in the rain this time – anything to get the shot! The rest of the evening was filled with dancing, laughter, and tears of happiness for the couple and their family. Congrats guys! Enjoy these photo boards of my favorite photos from the day – there are many more photos to see at www.GoodEyePhotography.com.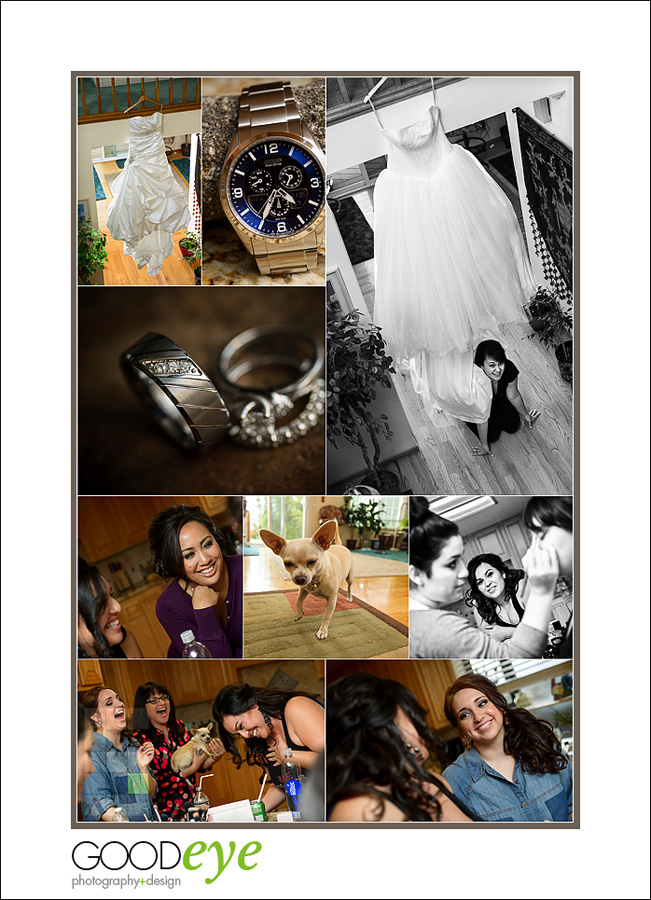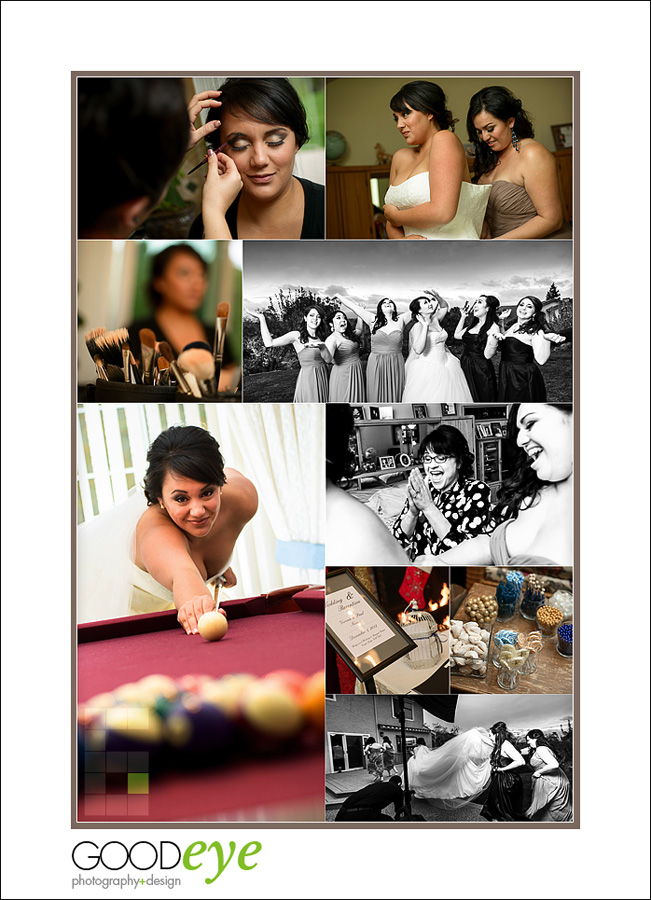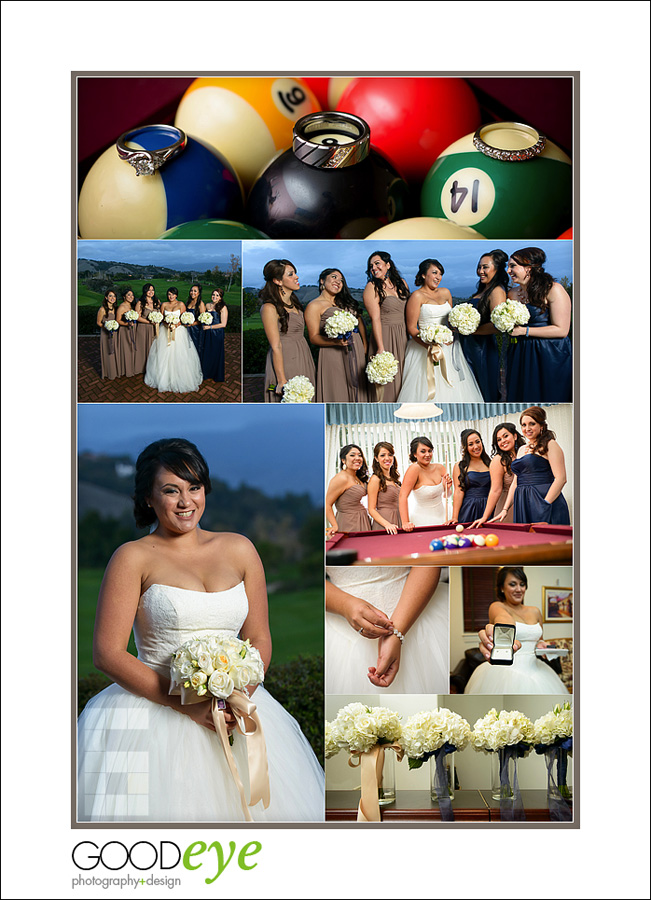 Getting married in Gilroy, California?
Bay Area Destination Wedding Photographer Chris Schmauch wants to shoot your big day! (831) 216-6210
If you haven't already, feel free to review our portfolio site, browse past weddings, check our romantic engagement sessions, follow our business on Facebook (like us while you're at it!), or read our awesome Yelp reviews.